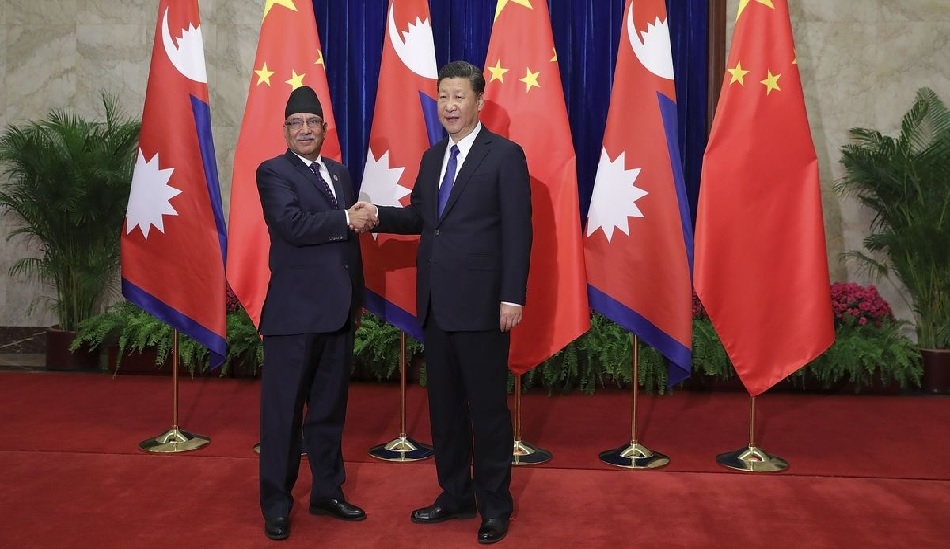 Satish B. Marathe
Sir,
The extent of closeness between India and Nepal is often not appreciated by our hostile neighbours. Our historical, cultural, ethnic, religious and kinship ties go back a long way and traditionally open border continue to reinforce these realities. Sadly political discourse between India and Nepal generally ignores these vital aspects.
The India–Nepal treaty of 1950 has been criticised by the Nepali political elite as an unequal one. On April 11, Nepal Government endorsed the protocol of Nepal – China transit transport agreement. The agreement enables Nepal vital access to China's sea and port for trading with third countries. Till now Nepal was fully dependant on India.
This protocol is likely to be signed during the proposed visit of Nepal President Bindhya Devi Bhandari to China in the last week of April. She will participate in the belt and road initiative forum to be held in Beijing. In this regard analysts are worried whether Nepal is falling into Chinese debt trap? China's belt and road initiative has ambition to reshape the global economy by connecting more than 60 countries across Asia, Europe and Africa through trade infrastructure projects. Sri Lanka is often cited as a cautionary tale. Unable to repay the loans on a 1.5 million dollar port construction project, the Sri Lankan Government agreed to give China a 99 year lease on the port instead.