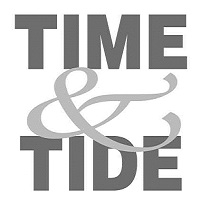 FIRST the CBI, then the CAG, later the Supreme Court and now the Election Commission (EC), certain groups operating on a flawed political premise and vested interests are indulging in denigrating the credibility of all these venerable institutions. By casting aspersions on the ability of the EC to conduct free and fair polls, some individuals, including former bureaucrats and civil servants, are deliberately trying to change the narrative of the ongoing election process.
To its credit, the EC has handled the election campaigning and first phase with great efficacy. It did not spare even top leaders who sought to queer the pitch of campaigning. The apex court has also hailed the EC's quick actions in reining in a few motormouths. Demeaning such institutions of democracy by undermining their position smacks of a dangerous agenda set for petty political gains by a few groups. There seems a set pattern to target the EC. First doubts were raised on effectiveness of EVMs, then there was a demand for more VVPATs. All this is detrimental for a healthy democracy.
UNPRECEDENTED
THE decision of the Election Commission (EC) to cancel the Lok Sabha election Vellore constituency in Tamil Nadu for use of money, is unprecedented. Elections in the past were cancelled or postponed on various grounds, including death of a contestant or some other pressing reasons. But the EC's decision to cancel the Vellore polls due to use of money power to buy votes, is a rarity and shows the extent of money-play. Ever since elections to Lok Sabha have been announced the Enforcement Directorate and Income Tax Department have mounted vigil against use of money power and other corrupt practices by various political parties and individual contestants.
And the two regulatory authorities have hit a virtual gold mine all across the country. Tamil Nadu itself accounts for a huge chunk of seizures of cash, gold and silver. Although the Election Commission and other authorities are keeping a tight vigil the political community has its own manners and methods of hoodwinking them.