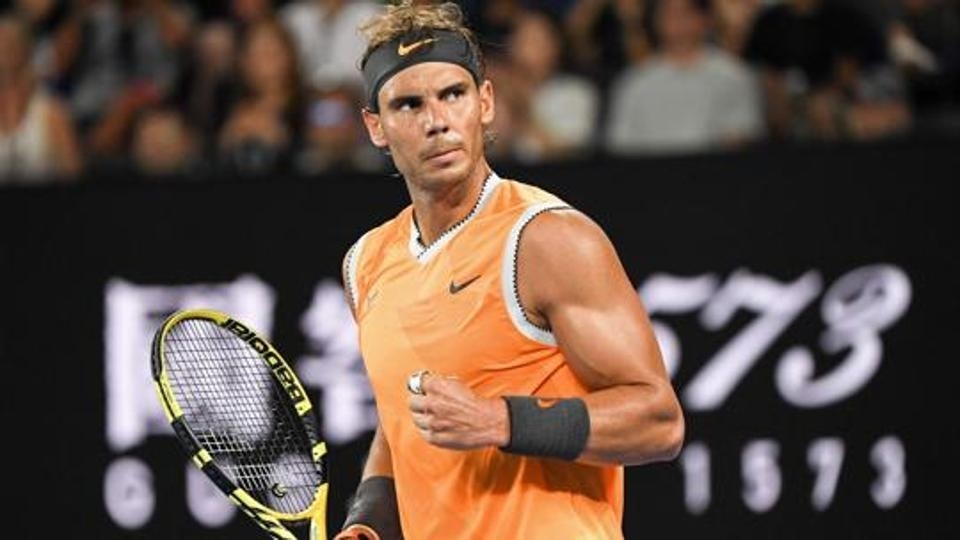 Monte Carlo, Rafael Nadal charged out of the blocks Wednesday to hammer Roberto Bautista Agut 6-1, 6-1 in his opening match at the Monte Carlo Masters. The 11-time champion showed no sign of the knee problems which forced him to quit ahead of an Indian Wells semi-final against Roger Federer a month ago. The 32-year-old had expressed pre-tournament caution regarding the health of his knee -- a worry which appeared to be groundless after a 76-minute masterclass. "I'm happy for this very positive start. I had good feelings on court," he said. Nadal collected the opening five games of the afternoon in 17 minutes as he set the tone for another dominant display in the principality.
He was equally in control during the second set, where he saved three break points in the fourth game and two more in the sixth. "It was a great start, it's good to be back here," the 17-time Grand Slam winner said, keeping talk of his knee to a minimum. "I can't pretend to not have pain at all, but professionals normally play with pain," Nadal said. "It's part of the sport at the highest level and it's no limitations at all. I was able to move well and be confident with the things that I did." Upbeat Zverev: Alexander Zverev rediscovered traces of his best form with a 6-1, 6-4 defeat of Canadian teenager Felix Auger-Aliassime. The German, locally based, reached the third round as he tamed the 18-year-old who broke through for a Miami semi-final last month.
The 21-year-old Zverev played the semi-finals in Monte Carlo a year ago but has yet to hit his stride this season. That may be starting to change. "This is the first time this season I've felt really healthy," said Zverev, who lost prematurely at both Indian Wells and Miami, as well as in Marrakech last week.