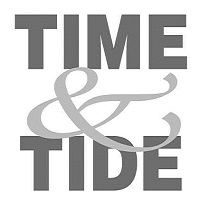 'VASUDEIVA kutumbakam' is certainly a norm in India. You would find Indians are endearingly related to one another. The extended family of Indians has an all inclusive extension in India. Anyone senior to you by a couple of years is a 'Didi/ bhaiya' or 'akka/ anna.' One can gauge their affection for each other by the way they address others. 'Kaka,' 'Mama,' 'Kaku,' 'bhaijaan,' 'Chacha,' 'Bhau,' 'Mausi,' 'Mami,' the stylish 'Di,' and 'bro,' you name it!
This is a value imbibed very early on in schools when youngsters are administered the national pledge, invariably every day, when they have to remind themselves : "all Indians are my brothers and sisters." There are exclusions, of course, given the number of girl/ boyfriends these days, the relatives and elders.
But for these exceptions, the law is universal. The festival of Rakhi is a cultural way of legitimising 'brothers,' a subtle act of discouraging the other possibilities that may have been anticipated. The relationships extend to political circles too. Mamata Banerjee being India's 'Didi' and Jayalalitha unquestionably India's 'Amma' are cases in point. And how can one forget the father of the Nation and India's 'Chacha'? Cricket has also given universally loved relatives like 'Dada' Ganguly and 'Paaji' Kapil Dev. Coming back to extended families, while 'Bhabhiji,' 'Vahini' or 'manni/ anni' and 'Bhaisaheb' sound respectable, the practice of calling a married lady, even the newly wed, 'aunty,' and an older man as 'uncle' sounds crass, to put it mildly.
I particularly detest the loatheful word 'aunty.' Can there be anything more rude than being addressed by this deplorable word? The word is a two-pronged tool, one that suggests that you are old, older by at least a generation, than the speaker, automatically bestowing an evergreen, youthful glow on the latter. It is an address that has come into vogue, intending to establish some relationship, when there is none. How can a stranger become an 'aunty' or 'uncle' to you?
The real intentions are obviously more a haughty public reminder of the difference in age than establishing a close rapport in a relationship. When so addressed, one cannot miss the 'ten thousand' wrinkles perceivable 'at a glance,' the century old skin, dry and withering, drained of health and colour, the sick pallor in the face, salt and pepper frizzled hair, eyes concealed deep in their sockets, the fluttering fingers and oh! The clothes designed in keeping with the eighteenth century trends in fashion! Luckily for me, being a teacher has solved the problem to a large extent. How I adore being addressed as 'ma'am,' the trendy version replacing 'madam.' (I have made it a point to teach students the right way of writing 'ma'am,' with an apostrophe replacing the missing 'd,' insisting that the crippled 'mam' or 'maam' would rub me on the wrong side.)
Being addressed so fills me with youthful energy and enthusiasm and makes me feel a professional, and gives me an air of respectability. I then visualise myself a youthful pro, a purposeful woman of substance, elegantly attired in the best clothes tailored from Savile Row. The 'auntys' of the world must be stopped. People! Do clothe the lady with befitting decency and professional respect by addressing her as 'ma'am.' Believe me, so addressing will inevitably endear you to her heart.