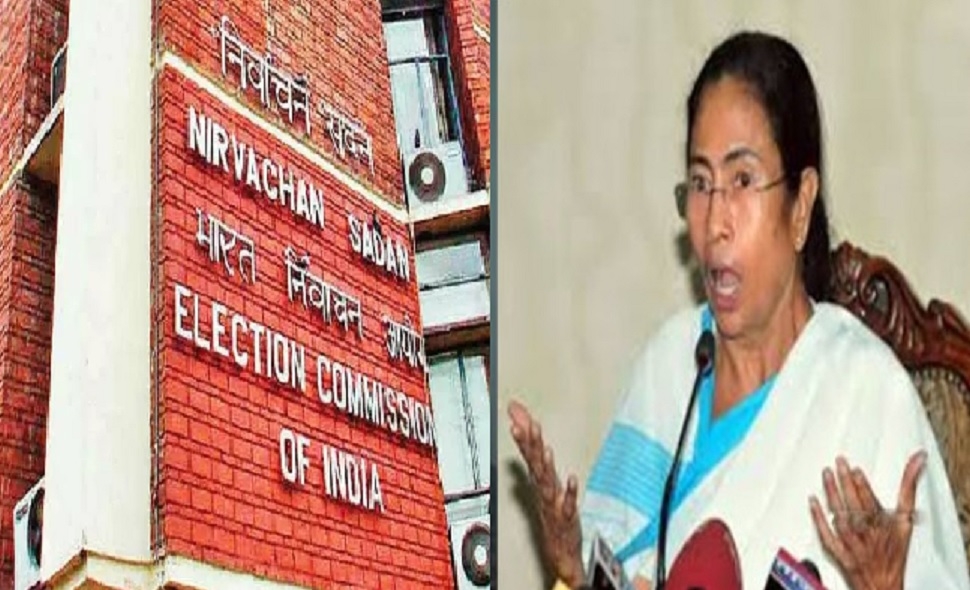 THE decision of the Election Commission (EC) to spend large numbers of companies of central Forces to ensure smooth polling for Lok Sabha elections has an obvious reference to an ugly reality that West Bengal Chief Minister and Trinamool Congress (TC) chief Ms. Mamata Banerjee is creating stumbling blocks in the electoral process. Many of her actions in the past few months have indicated her effort to dare the federal governance as well as authority to conduct and monitor elections or similar critical matters. The decision of the Election Commission to make extensive use of Central Forces to ensure smooth conduct of elections in West Bengal stemmed from the imperative of the conditions created by Ms. Mamata Banerjee. No matter much blame she puts at the doorstep of her political opponents, it is she herself who is to be blamed for all the responsible factors.
The story is long -- of Ms. Mamata Banerjee's obstinacy, of her refusal to see sense, of her ability to 'see' non-existent politics in issues and events, of her foul-mouthed attacks on rivals, of her willingness to present fiction as fact. But with all these attributes that highlight Ms. Banerjee's personality, she still realises that the ground is slipping from under her feet, thanks to the violence her goons unleashed in the State of West Bengal, thanks also to her own political cadres messing up with every institution of the Government by becoming sort of extra-constitutional controllers of things, and of course thanks to the unholy encouragement the Chief Minister herself offers to vandalism of all types somehow to stay afloat when the Modi wave is sweeping the country.
The sole purpose of all these machinations by Ms. Mamata Banerjee is to keep Prime Minister Mr. Narendra Modi from gaining an additional ground in West Bengal. The small but critical inroads the Bharatiya Janata Party (BJP) made in her bastion five years ago and thereafter has made Ms. Banerjee jittery in every way. It was out of that anxiety that she started opposing everything the Centre proposed even in official terms, well beyond politics. She opposed the action of the Central Bureau of Investigation (CBI) against Kolkata Police chief. She tried to defy many central administrative directives even though those had nothing to do with politics. She denied permission to several leaders of the BJP to use helicopters during election campaigns. And each of those refusals was quite unnecessary, a fact nobody can ever deny or ignore.
The Election Commission as well as the Centre were very sure that Ms. Mamata Banerjee would never allow a smooth conduct of elections in West Bengal and that she would try to usurp undue advantage of her being in control of the State. The decision to use Central Forces to maintain law and order and sanity in the poll process in West Bengal came only after the Centre had a complete and non-partisan assessment of the situation in the State. True, Ms. Mamata Banerjee May still try to kick up a lot of controversy around the decision, as is her wont. No matter all that, the EC is absolutely right in deciding in favour of making an extensive use of Central Forces in West Bengal. It is its ultimate responsibility to ensure smooth conduct of polls. It can hardly afford to lose its vigil at the last minute.