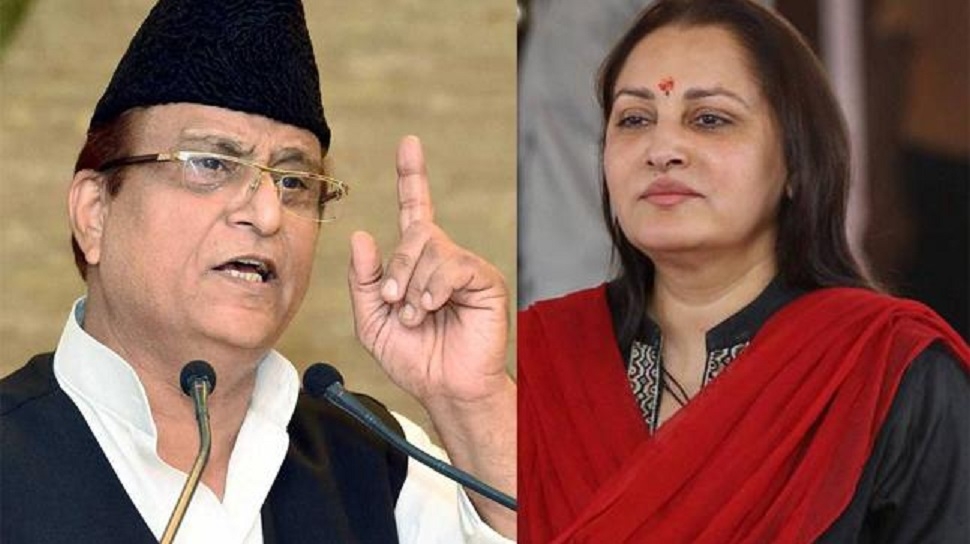 By Asim Kamal RAMPUR (UP):
Rampur was propelled into the national spotlight with the furore that followed. The campaign was overwhelmed with insults. The one time buddies and now arch rivals Jaya Prada and Azam Khan are contesting against each other for the Rampur Lok Sabha seat which goes to polls on Tuesday.
"AM I a nachne wali, am I an Amrapali," BJP candidate Jaya Prada asked at a rally, her question referencing SP leader's Azam Khan's derogatory remark about her as a dancing girl and testimony to how the electoral contest here has become more about personal insults than anything else.
The crowd at the public meeting in Mat Khera village responded to her posers with a loud "no" and the actor-turned-politician went on to narrate the harassment she faced from the Samajwadi Party candidate. The contest between the one time buddies and now arch rivals was always expected to be fierce but the saga of acrimony took an ugly turn with the SP veteran's personal jibe.
While Jaya Prada has been reminding the public about it in every meeting, Khan has played the victim card after the Election Commission's 72-hour campaign ban was imposed on him. As Jaya Prada turned this election into a fight for women's dignity, Khan gave it a religious colour with speeches seemingly intended to appeal to Muslims. Khan's son also claimed the ban was imposed on his father because he is a Muslim.