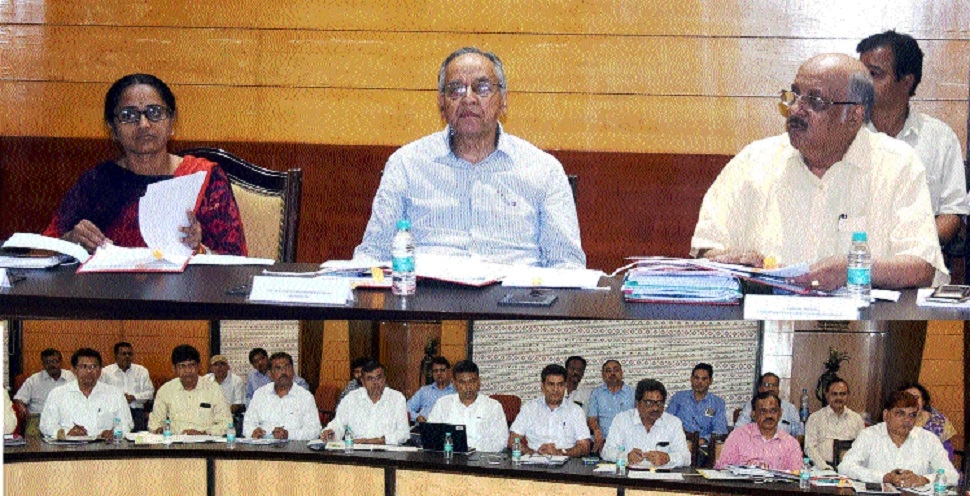 Staff Reporter RAIPUR:
Solid Waste Management Rules (2016) Implementation Committee Chairman retired Justice Dhirendra Mishra has directed for better management of waste from Railway colonies and stopping the discharge of drainage effluent in river Kharun. Constituted on the direction of the National Green Tribunal (NGT), committee formed for Urban Solid Waste Management rules 2016 implementation convened a meeting under the chairmanship of retired Justice Dhirendra Mishra on Thursday. Addressing the meeting, Mishra asked Railways Management to immediately draft proper plan for disposal of waste from their colonies and produce them in next meet up. He was quite miffed on the railway officials for not acting up on the issue till date and directed for issuing notice to the Municipal Corporation.
He also directed Raipur Municipal Corporation (RMC) officials to stop the drainage from discharging effluent in river Kharun and to establish Sewerage Treatment Plant (STP) within limited time frame. Mishra made a critical remark on Railway Administration for showing callousness in waste disposal. Discussions on organisations harming the environment were also taken place and the Chhattisgarh Environment Conservation Board to start taking action in this context. While deliberating on the Medical Waste Management, Justice Mishra asked Health officials to set up waste processing centre for biomedical waste at appropriate distance from the big cities.
They shall also take care not to mix up the urban solid waste with the biomedical waste as both need to be processed separately. He also decided to conduct spot inspections of the works undertaken by the Bhilai Municipal Corporation (BMC). Chhattisgarh Environment Conservation Board member Secretary RP Tiwari also asked all the concerned organisations to conform to the directions within time. All public sector enterprises shall work in accordance to the plan for solid waste management. RMC, BMC, and civic bodies of Patan, Kasdol, Kawardha, and SECL officials gave presentations on their respective solid waste management plans.