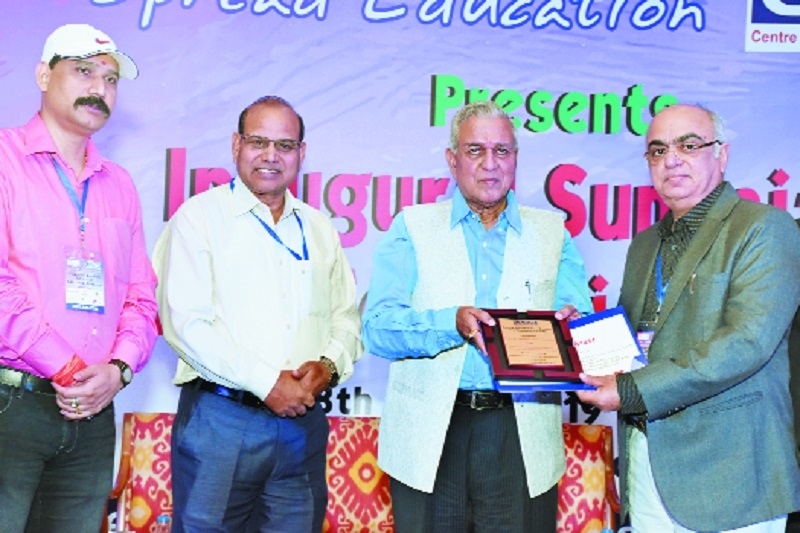 Business Bureau:
Jhulelal Institute of Technology (JIT) has made everybody proud, as it receive Outstanding Engineering College in Maharashtra for Industry Interface, Skill and Research award declared by Centre for Education Growth and Research (CEGR), New Delhi at a grand function in Delhi. Mahesh Sadhwani, Chairman of JIT received the award at the hands of Prof. K K Agrawal, Chairman, National Board of Accreditation (NBA) in gracious presence of Prof A P Mittal, Secretary, AICTE. JIT is NAAC accreditated and is also ISO certified college.
The institute runs 5 UG and 3 PG courses with BE, MTech and MBA. JIT is identified as competent authority under section 28 of Factory Act in Chhattisgarh. JIT has MOU's with organisations like University of Putra, Malaysia; MACCIA, Persistent Ltd; CDAAC, Pune. It is an authorized center for software training; EFY -Electronics for you; Fortune Foundation and so on. Its focus is on 100 per cent internship for final year students.
It has Innovation and Incubation Centre. JIT has collaboration with top industries like Tata TAL, Persistent, CEAT Tyres, Infosys, Global logic, L and T InfoTech, HCL, ByJu's, Altius, Amazon, Bitwise, Excellon, FedEx, Genpact, Havells etc. JIT has over 215 university rankers till date. It proudly boosts of having over 20 and 15 university first and second toppers.