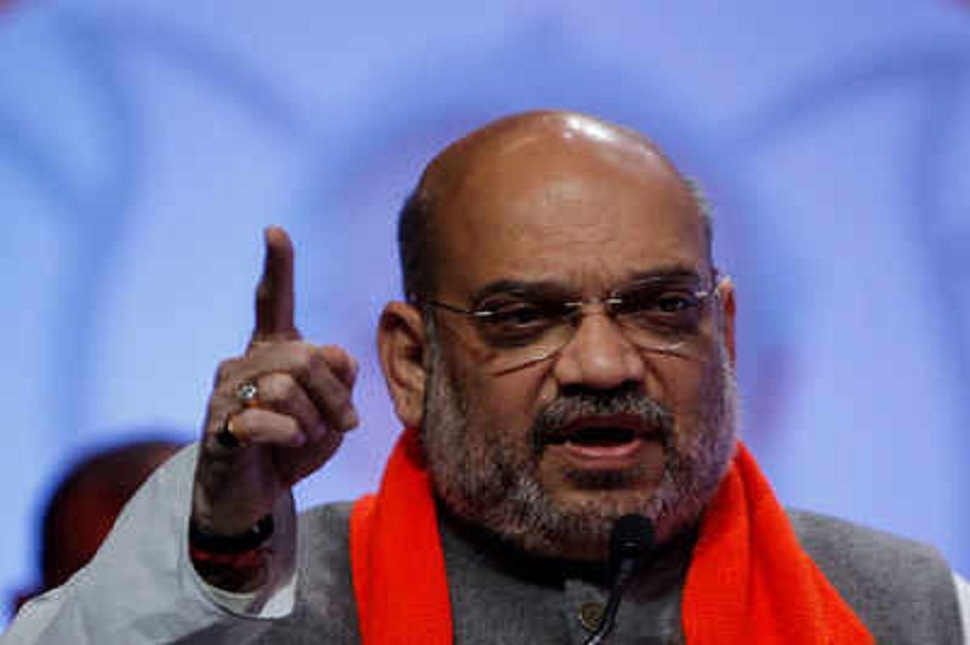 UDHAMPUR (J&K),
BHARATIYA Janata Party (BJP) chief Amit Shah on Wednesday lambasted the Congress over its stand on the Armed Forces (Special Powers) Act, saying nobody can dilute the AFSPA as the BJP will be standing like a rock in support of security forces. Addressing a rally in Udhampur, Shah said, "The Congress and its leaders should feel ashamed of what they have announced in their manifesto -- to dilute AFSPA and withdraw sedition clause."
"Nobody can dilute AFSPA as the BJP will be standing like a rock behind security forces who are protecting our borders," Shah told the rally, organised in support of BJP leader Jitendra Singh. He also warned Pakistan, saying if a single bullet comes from there "we will fire shells from here".
Clarify stand on Omar's separate PM demand: Shah to Rahul
DEHRADUN, Apr 3 (PTI) SLAMMING NC leader Omar Abdullah for advocating a separate Prime Minister for Jammu and Kashmir, BJP President Amit Shah on Wednesday asked Congress chief Rahul Gandhi to clarify his stand on the issue raised by his ally. The BJP President also asserted that his party, whether in power or in Opposition, would never let such a demand get fulfilled.
"Omar says there should be a separate Prime Minister. His associates are shouting pro-Pakistan slogans and Congress is silent," Shah said at a rally in Uttarkashi.