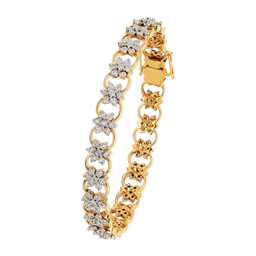 Business Bureau:
The festive season will start with Gudhi Padwa and what better way to begin the New Year than to purchase a radiant jewellery piece from ORRA! Since Gudhi Padwa marks the beginning of the New Year, many consider the day auspicious to buy new things and ORRA has the perfect jewellery for its customers to choose from with its range of designs at competitive prices. Gudhi Padwa is a wonderful time to welcome prosperity and happiness.
During this festive occasion ORRA encourages buyers to indulge themselves and their loved ones in something special from their range of diamond, gold and platinum jewellery. Customers can enjoy the exciting 'Anniversary Sale' offers with 25 per cent off on diamond jewellery and 25 per cent off on making charges of gold jewellery.
Ring in the festival with ORRA's wide range of earrings, pendants, rings, bangles and necklaces, adorned with diamonds crafted for maximum brilliance. For further details, one may visit any of the ORRA stores in over 30 locations across India or log onto www.orra.co.in. ORRA store in Nagpur at Empress City Mall, (Ph. 0712 – 2760778).