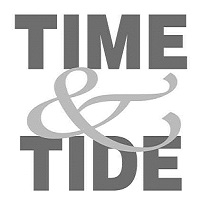 ON THURSDAY the Monetary Policy Committee (MCP) of the Reserve Bank of India (RBI) effected second consecutive cut in the lending rate by 0.25 pc. The majority decision of the MCP shows that the apex body itself was divided over the move to cut the lending rates with two of the members favouring status quo.
Thus at this juncture of the economic situation there is no unanimity on whether there is need for lowering the cost of borrowing. But given the prevailing situation, it was prudent for the larger opinion to side with the decision to effect the rate cut. The majority opinion in the MCP has obviously taken into account the falling inflation, the need for spurring growth and giving fillip to private investment. Besides, the lower GDP growth rate RBI foresees for 2019-20 seems to have weighed heavily with the MCP in lowering lending rate.
The expectation by the RBI from the banking system is that it will pass on the benefit of the cut in the lending rate to the investors. This expectation comes in the wake of the fact that the banks have not fully passed on the benefit of the last rate cut as they themselves are constrained by various inhibiting factors like lack of adequate liquidity in the system and high costs of deposits. Besides, the mounting NPAs and huge frauds that are surfacing of late on a regular basis shows the predicament of the banking system in fulfilling its obligation and responsibility towards spurring and aiding investment growth.
The latest move by the RBI's MCP to lower the rates at this point of time is aimed at giving a push to domestic demand and thereby injecting momentum to growth. The tepid demand from domestic consumers is also one of the reasons why the private investment has remained sluggish for a long time, apart from the high cost of borrowing. Besides, the global situation which remains volatile and with several countries resorting to trade wars, the Indian economy too is having its own share of sluggishness. That has prompted the RBI to lower its earlier estimate of GDP growth of 7.4 pc to 7.2 pc for 2019-2020. When the new Government takes office after elections, it will have to initiate steps to add pep to the economic growth. No doubt the Indian economy is the fastest growing. But it still needs a pep.