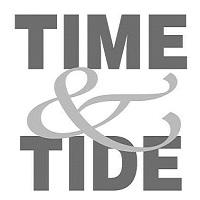 THAT cash is the most preferred mode of transaction in the election campaign material business this time as well, should surprise no one. For the buyer and seller of this merchandise cash is more convenient than the Government ordained cashless transactions through digital wallets or other online payment modes. For the political parties and individual contestant cash payment is a sure way of evading the Election Commission's hawk eye on poll expenses. Besides, most of the money being expended is unaccounted, black money. So whatever the claims of the Government, the play of black money in the electoral battle will be very difficult to be eliminated. And for the business people, cash is the surest guarantee for receiving payments for services rendered because they too do not want to run after the candidates to get payments after the elections are over. So the preferred payment is cash and not credit. Apart from that business people are happy to conceal their incomes and evade taxes. The tendency is all pervasive, a nationwide phenomenon indeed.
EXPANSIVE PROMISE FORMER
Uttar Pradesh Chief Minister and Bahujan Samaj Party (BSP) supremo Ms. Mayawati is not the one to be left behind in making tall promises when it is a scorching election season. While major political parties have come up with deluge of promises, Ms. Mayawati too has announced her own set of promises. She has promised that if the Samajwadi Party (SP)- BSP combine comes to power at the Centre it will give jobs to the extremely poor in Government as well as private sectors. Political leaders remember the poor and downtrodden only when their political stakes are high. But they are oblivious of the reality on the ground that their promises are well beyond the financial capacity of the exchequer. What is surprising about Ms. Mayawati making such promises is that while in power she hardly had any achievement in this regard. The only standing monument created by her was to perpetuate her and her party's memory by erecting her own statues and creating park of her party's symbol, the elephant.