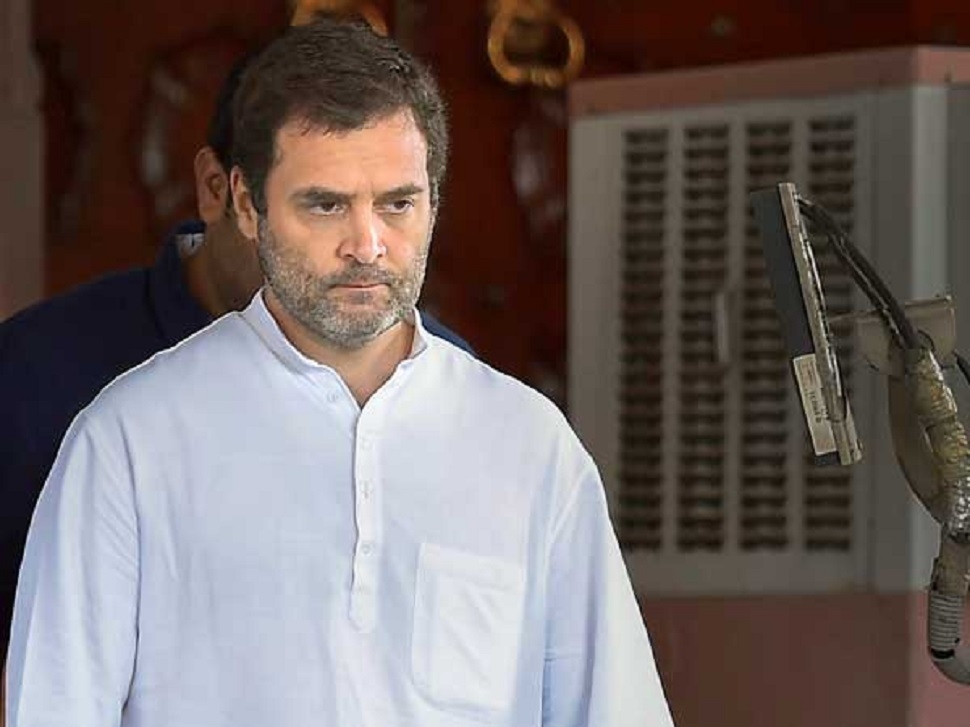 NEW DELHI/LUCKNOW:
IN A move that comes in the middle of the Lok Sabha polls, the Centre issued a notice to Congress President Rahul Gandhi seeking the "factual position" of his citizenship within a fortnight following a complaint by a BJP MP, setting off a political row. The notice by the Union Home Ministry on Monday on the complaint from Subramanian Swamy alleging that Rahul Gandhi was a British national was dismissed as "rubbish" by Congress leader Priyanka Gandhi Vadra while her party said the entire world knows the Congress chief is an Indian citizen by birth.
Congress' chief spokesperson Randeep Surjewala on Tuesday accused Prime Minister Narendra Modi and his party of manufacturing "one malicious and fallacious agenda" everyday. The BJP on its part posed a question asking which is real-- "Rahul Gandhi London wale or Lutyens wale."
A Home Ministry official said Swamy had first sent a complaint on Rahul Gandhi's citizenship issue in September 2017 and wrote a reminder recently. As a row erupted, Union Home Minister Rajnath Singh said the notice is a normal process and "not a big development" and that the timing of the communication is not relevant.Describing Rahul Gandhi as a "man of mysteries," BJP spokesperson Sambit Patra asked which is real-- "Rahul Gandhi London wale or Lutyens wale." Attacking the Congress chief, Patra told reporters in Delhi that the entire Rahul Gandhi's citizenship saga is a story of three Cs - citizenship, confusion and clarification.Asked by newsmen in Amethi for her comments on the Ministry notice, Priyanka Gandhi said, "I have never heard such rubbish.
All know Rahul Gandhi was born, raised here." "The entire Hindustan knows that Rahul Gandhi is a Hindustani...He was born before them...He was brought up before them...He grew up before them...What rubbish is this," she said. When asked about the intention behind the notice, she remarked, "I have not heard anything like this, it seems it is out of fear that they (BJP) might be losing." Citing Swamy's letter, the Home Ministry said it has been brought out that a company named Backops Limited was registered in the United Kingdom in 2003 with Rahul Gandhi as one of its directors.