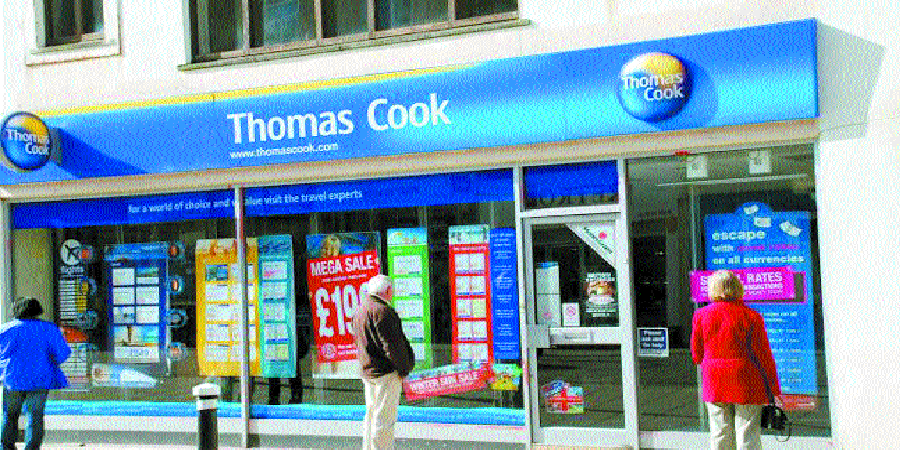 TRAVEL and forex major Thomas Cook is entering the Rs 2,000-crore destination wedding space and has formed a special team to drive the new vertical that will be commercially launched a couple of months later.
Destination wedding business was cash-driven until the note-ban and GST role out, a senior Thomas Cook official said, adding the cash dominance was a big put-downer for them to get into this lucrative segment.
"Since the formalisation of the economy with the note-ban and GST, cash usage is almost zero now in the travel business today. What has helped the most is GST that has levelled the field for all, giving us an opportunity to enter the lucrative destination wedding space. "Accordingly, we have put in place a dedicated team of five to test the waters and will launch a destination wedding vertical in a couple of months down the line," Thomas Cook India Chief Executive, Mahesh Iyer told PTI. Describing the segment as very lucrative, Iyer said destination wedding industry could grow much larger given the proclivity of the youth to spend today. But he did not offer any revenue guidance for the company from the new vertical.
It can be noted that a recent survey said more and more youth are taking personal loans to fund their travel plans, and the growth in particular type of loans since January has been over 55 per cent.
When asked about impact of Jet Airways grounding on its travel business that contributes half of its revenue and growing at 18 pc, he said event did not lead to a big problem for them as net cancellations were not even 1 per cent. "We have alerted thecustomers well in advance and gave them three-four optionsto choose from. Accordingly on a net basis, we had under-1 per cent cancellations," Iyer said.