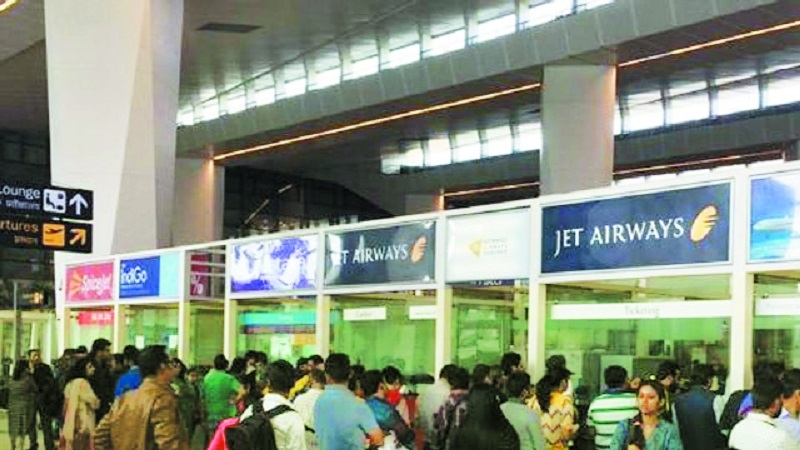 Business Bureau:
AFTER grounding of all flight operations of Jet Airways from April 17, many new developments have taken place in the aviation sector. Two airlines, namely SpiceJet and TrueJet have expressed their interest in starting operations from Dr Babasaheb Ambedkar International Airport, Nagpur. Representatives from both the airlines were recently in the city and visited various top ranked travel agents. This was disclosed by Jatendra Nakade, Past Chairman of Travel Agents Association of India (TAAI), Nagpur Chapter while speaking to The Hitavada.
The two airline representatives came here to explore the possibilities of expansion and prevailing market conditions. The representatives held meetings on different occasions with the air ticket booking agents and discussed their plans of commencing operations from sometime in June-July. The airline representatives did not reveal on which routes they would be planning to commence their flights.
The final decision of starting operations will be decided by their respective managements after the general elections. Most of the slots of the defunct airline Jet Airways have been reallocated to existing players in the aviation sector by the Directorate General of Civil Aviation (DGCA), Nakade said. Since the fall of Jet Airways, air fares have shot up by 20 per cent on the busiest routes namely Nagpur-Mumbai and Nagpur-Delhi. Also, the passenger traffic has been affected due to fewer flights. In order to lower air fares and ease the air passenger traffic, more flights would have to introduced. For this, TAAI has also requested Air India to increase the number of flights from the city.
The air passenger traffic from the city is steadily going up every year. SpiceJet and TrueJet will surely benefit from the boom in air passenger traffic, Nakade said. In order to ease air passenger traffic, GoAir has introduced two new flights on the Nagpur-Mumbai and Nagpur-Delhi routes from May 1. It has started the Nagpur-Mumbai flight which will depart from 8.50 am on daily basis. The other one is the Nagpur-Delhi flight which will depart from 9.10 am on daily basis, he further added.