Develop an attitude, mindset of serving people: President to IFS officer trainees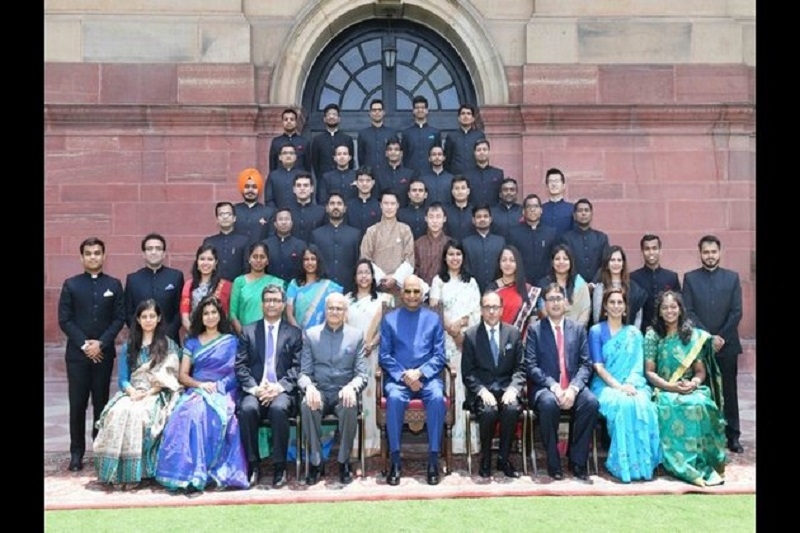 NEW DELHI:
PRESIDENT Ram Nath Kovind on Tuesday asked officer trainees of Indian Foreign Service (IFS) to develop an attitude and mindset of serving people as professional diplomats. Addressing them, he said such sensitivity and human approach will go a long way in approaching public-service delivery. "As professional diplomats, you must develop an attitude and mindset of serving the people. At times, you may be required to go that extra-mile to give them a helping hand.
Such sensitivity and human approach in your work will go a long way in enhancing our public-service delivery. I would also urge you to regularly meet our community members and look after their welfare," Kovind said. The President told the officer trainees, who had called on him at Rashtrapati Bhawan, that their work abroad primarily entails securing the country's national interests and promoting India's image. "That being said, you are also responsible for fostering growth and development in the country at the ground level.
For example, if we are aiming to enhance the income of our farmers, you have to take initiative and work hard to look for new markets for our exports," he said. Similarly, if the Government was to construct a world-class high speed train in the country, they have to interface and engage with relevant global financial and technology entities to make the project a success, the President said.
"Your role and contribution to India's progress and prosperity are as important as that of your colleagues in other branches of the civil service and you have to work with them hand-in-hand to attain our larger goal," Kovind said. He said leaders from across the world were keen to visit India and strengthen bilateral ties.