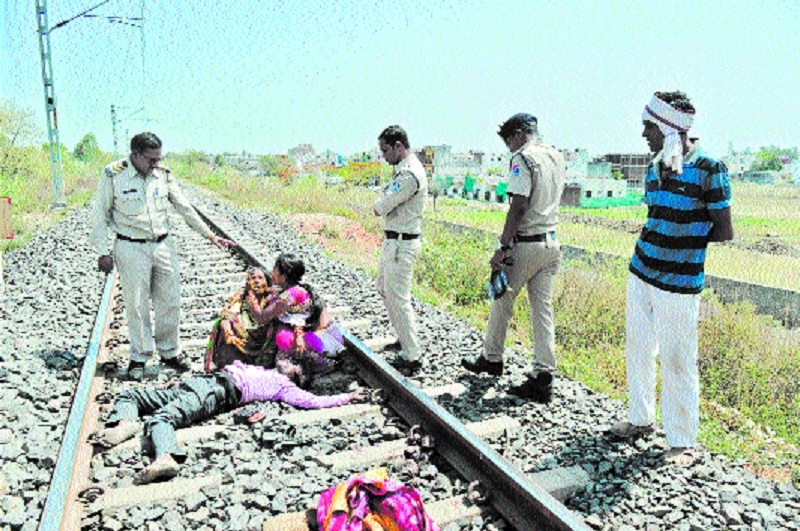 Staff Reporter:
A man was killed after being crushed by a train in Kugavan village near Kacchpura Railway Station under the jurisdiction of Sanjeevani Nagar police station, on Tuesday. The deceased was later identified as Faggu Choudhary (45), resident of Lalbaba, Paraswara in Sanjeevani Nagar. According to Sanjeevani Nagar police, a man named Tejbahadur Kushwaha (30), resident of Sagra in Tilwara, informed that, according to Loco Pilot, a man was crushed by train on rail track in Kugavan near Kacchpura Railway Station.
Receiving the information, a police team reached the spot and started investigation into the case. In prima facie of the investigation, police identified the body as that of Faggu Choudhary, a resident of Lalbaba, Paraswara in Sanjeevani Nagar.
Police have sent the body for post-mortem after conducting Panchnama at Netaji Subhas Chandra Bose Medical College and Hospital. Sanjeevani Nagar police have registered intimation, while further investigations are underway.