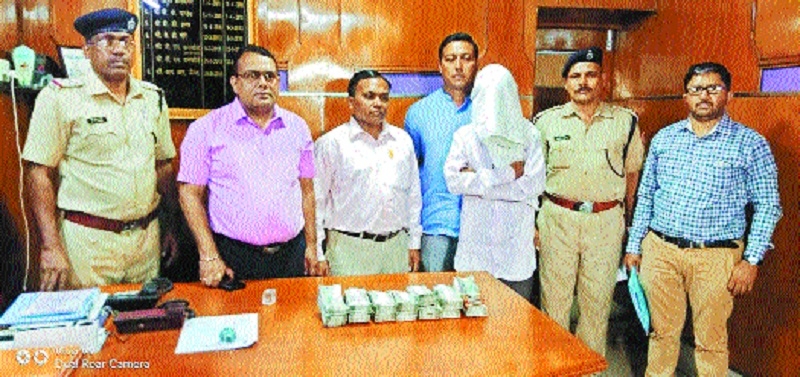 Staff Reporter:
Railway Protection Force (RPF) have seized cash of Rs 12.87 lakh from a man at Nagpur Railway Station on Tuesday evening. The RPF officials are suspecting Hawala connection in the case. Constable Vikas Sharma suspected a man who was carrying a bag on Platform No. 3 at 5 pm. He stopped the man and checked his bag.
After seeing a large number of notes in the bag, the staff took the man to the RPF station. The man identified himself as Mansur Khan Husain Khan (55), a resident Dhamngaon, Amravati. During questioning, the man reportedly told RPF staff that he was carrying the cash for household works. The bag was containing 1,216 notes of Rs 500 denomination, 139 notes of Rs 200 denomination and 21 notes of Rs 100 denomination.
An RPF official said that the information was given to Income Tax officials. Under the guidance of Divisional Security Commandant Bhavani Shankarnath, Insepctor R R James, PSI S P Singh and Constable Vikas Sharma made the action.