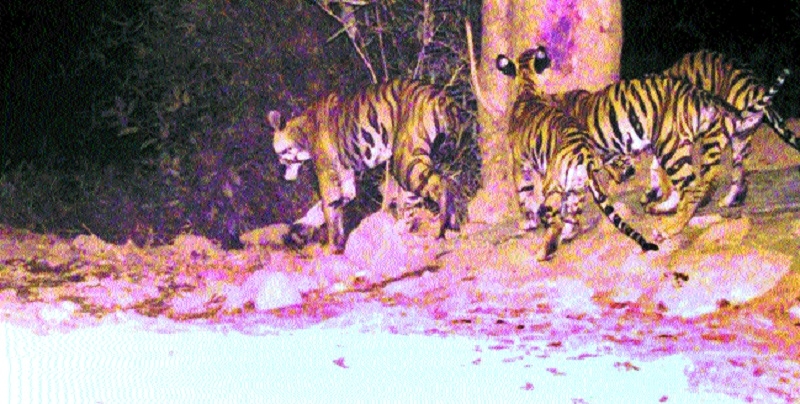 Staff Reporter:
After the recent tiger electrocution case, here is good news for wildlife lovers as a tigress has been spotted with three new cubs at Ratapani Wildlife Sanctuary in camera trap. Forest officials claimed that the three cubs were spotted roaming with mother tigress in camera trap. District Forest Officer (DFO), Obedullaganj division under Bhopal Forest Circle, Arvind Pratap Singh Sengar said team is continuously monitoring the tigress and cubs for safety purpose. He said when tiger census was being conducted during year 2018, it was proved that number of tigers have been increased.
He said that there are over 30 tigers active in Ratapani only. Bhopal Forest Circle Chief Conservator SP Tiwari said long term plan is being discussed for tiger management as their population is increasing. He further said, village relocation is also in process for the same purpose. He said villagers are also ready for the displacement. Few villages have been already relocated.
Grass land is being prepared in Dathkhoh village area in a wake of better habitat for the animals. He further informed that the new cubs spotted in Ratapani are about three to four months. He said, tigresses usually remain very protective for the cubs and she never allows anyone even male tiger to come closer to the cubs. Due to the protective behavior of tigress, forest guards cannot monitor them manually while it can be done only through the cameras.