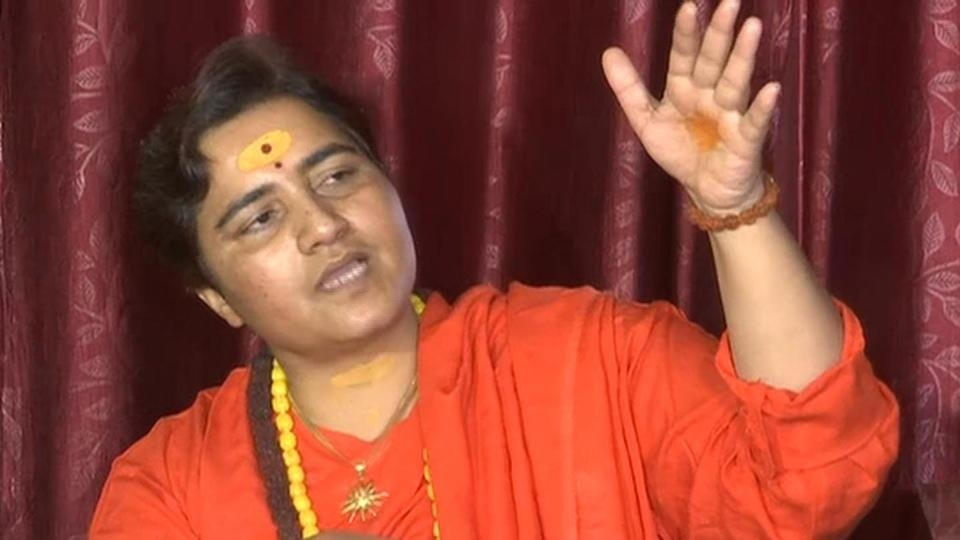 THE uncouth statement made by Bharatiya Janata Party candidate Sadhvi Pragya Singh Thakur regarding the assassin of Mahatma Gandhi deserved the rebuff which Prime Minister Mr. Narendra Modi gave. His assertion that he cannot forgive Sadhvi Pragya, and Bharatiya Janata Party President Mr. Amit Shah's clear stand that her statement militated against the party's philosophy, therefore, presented a common picture of outright rejection of the utterance.
This rejection made the BJP's stance on the issue clear. It also communicated to the people in general that the BJP is not an organisation that would tolerate any nonsense. It was important for the party to give out a strong message -- to the people in general and the political community in particular. There is a section of the people that thinks that adores the statement in the court by the Mahatma's assassin, titled 'Why I killed Gandhi'. This is nothing but sacrilege which the larger Indian society will never accept or tolerate for whatever reason. No matter if his political ideology was acceptable to some or not, no nation with its senses intact will accept any assassin who eliminates a personage of the calibre of Mahatma Gandhi. In such a situation, offering accolades to the assassin is doing nothing but stabbing people across political spectrum in the chest. It is against this background that Mr. Narendra Modi did well to condemn Sadhvi Pragya's statement lauding the assassin of Mahatma Gandhi. Despite her apology, the Prime Minister said that he found it impossible to forgive Sadhvi Pragya.
The Prime Minister's condemnation of a candidate of his own party speaks volumes about him and also about the organisation whose head also said that the BJP's ideology did not accept such statements. It must be stated that the Prime Minister's discomfiture did not have a political undertone. Much to the contrary, it reflected the national mood.
A lot has been said in favour of or against what Gandhiji stood for. Yet, the nation as a whole has never accepted any assertion favouring his assassin. The idea is clear: No democracy can accept any effort to silence a voice through physical elimination. No civil society can accept violence as a way of making a statement. Likewise, nobody can ever appreciate an assassin. That many unacceptable statements are made in the heat of political propaganda, is understandable to some extent. Congress President Mr. Rahul Gandhi, too, got caught in that temptation when he wrongly attributed to the honourable Supreme Court certain words that the honourable judges had never uttered. That was the reason he had to tender an unconditional apology to the Supreme Court. Sadhvi Pragya, too, tendered an apology. Despite that, the Prime Minister found it hard to forgive her. So undesirable was her statement. Even though freedom of expression is a hallmark of democracy, the larger Indian society cannot accept anything laudatory about the assassin of Mahatma Gandhi. Whatever his political purpose and its explanation, the larger Indian society cannot accept it in totality or in parts. Now that Sadhvi Pragya has tendered her apology on the issue, it is all right to move on leaving behind this episode. Yet, we must assert that in democracy, such statements only malign free speech.