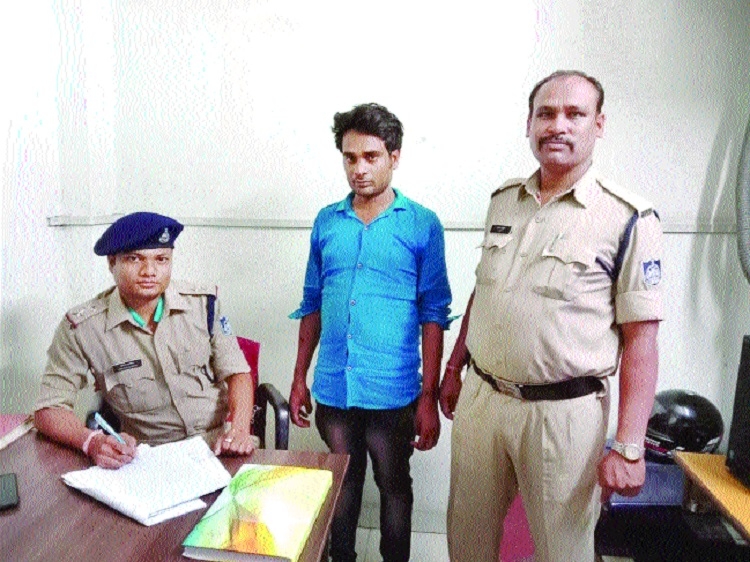 Staff Reporter:
Talaiya police on Monday claimed to have nabbed a Rajasthan-based man standing near a hotel along with his aide who was involved in duping banks using ATM cards at different locations of the country. However, one of the accused managed to escape. The latest ATM fraud has taken Bhopal police by storm due to its ingeniously effortless technique.
Nabbed accused along with his accomplice used to withdraw money from ATM kiosks of nationalised banks, right under the nose of security guards and CCTV cameras using ATM card and while withdrawing money they would disconnect power which hoodwink the servers and would not register the transaction and later they would request for refund and would get it. SHO of Talaiya, Indraj Singh Rajput said that during the intensive search conducted due to festive season and Lok Sabha elections, two men with carry bags were detained and when they were searched when a total of 50 ATM cards and Rs 10,000 cash were recovered from their possession.
The accused was nabbed near PNB ATM kiosk located near Hotel Shagun at Peergate where he was staying. The nabbed accused was identified as Shakib of Bharatpur in Rajasthan while his accomplice who managed to escape was identified as Khurshid, he added. Team would be sent to Rajasthan to find more details of the accused as in the investigation it was found that they have used ATM cards of different persons.
They used to provide money or there was any other arrangement for benefitting the card holders is yet to be determined.Police said that the ATM card holders are aware of the fraud though it could not be ascertained and after visiting Rajasthan it could be confirmed. After the preliminary investigation, the police have registered a case under Section 420 of the IPC and held accused Shakib was produced in court and is taken on police remand as in this case, the fraud amount could be many times over and it is likely that many more banks have been swindled through a similar modus operandi. The search for the absconding accused has been intensified, said police.