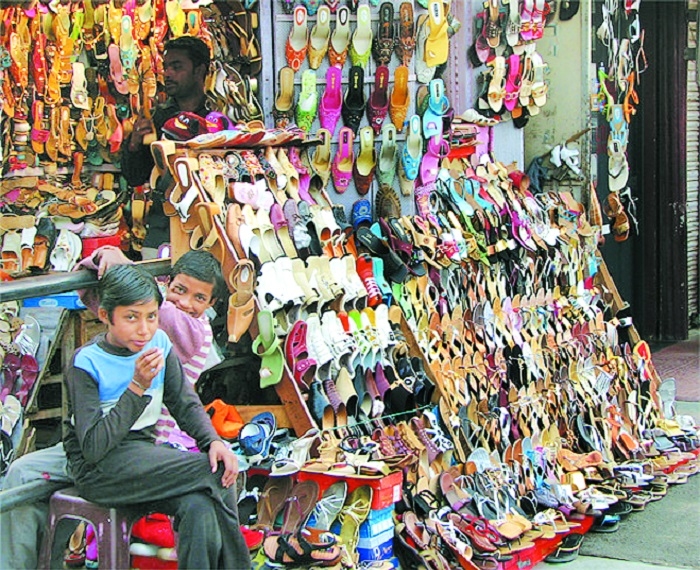 By Niraj Chinchkhede:
Noushad highlighted that the size of Indian footwear industry is about Rs 50,000 crore
As the country is witnessing growth in different spheres of life, changes are reflecting all over. While buying potential of most of the citizens here has gone up in recent past, the taste of people has also changed notably. In a changed scenario, average Indians, especially the youths, have become more fashion conscious so much so that they are going one step ahead to give different look to their personality. They are buying new range clothing, accessories and other luxury items. However, it seems that the proportionate growth is not visible when it comes to buying footwear.
As per data of Confederation of Indian Footwear Industries (CIFI), on an average Indians still maintain two pairs to footwear. "In developed countries, people maintain roughly seven to eight pairs in their shoe racks. Besides, formal and casual footwear, they have pairs for morning walk, different shoes for playing different games, for trekking, for going picnics and so on," said Vice President of CIFI Noushad Veluthedath here on Monday. He was in the city for a relaunch of footwear of his company. Noushad said that there are very few people in India, restricted in urban pockets, who enjoy the luxury of having seven to eight pairs of footwear. "Though the trend in our country is gradually changing, masses are still relying on single pair. But we are quite hopeful that things would change dramatically in coming days," he claimed.
Having said this, Noushad highlighted that the size of Indian footwear industry is about Rs 50,000 crore. "Despite of the fact that people use one or two pairs in India, the sector is generating business of Rs 50,000 crore per annum. Imagine the business volume if people start buying footwear like they buy cloths," he said. He said that many domestic manufacturers as well as multi-national players in the sector are offering wide range of footwear in India.
"But the problem is that footwear of many brands are so costly that average Indians shy away from buying it. Markets in India need brands with reasonable pricing," he said. According to the Confederation of Indian Footwear Industries, the major chunk of footwear sold in India comes from domestic markets. "Apart from this, we get sizable quantity from China and other countries. Well established multi-national brands are also contributing significantly," he added. Noushad further expressed concern over the fragmented and unorganised small, small and medium size footwear manufacturers and said that they need to create brand value for themselves to capture business. "Close to 70 per cent of the footwear come from this sector. There is huge scope for development," he said.