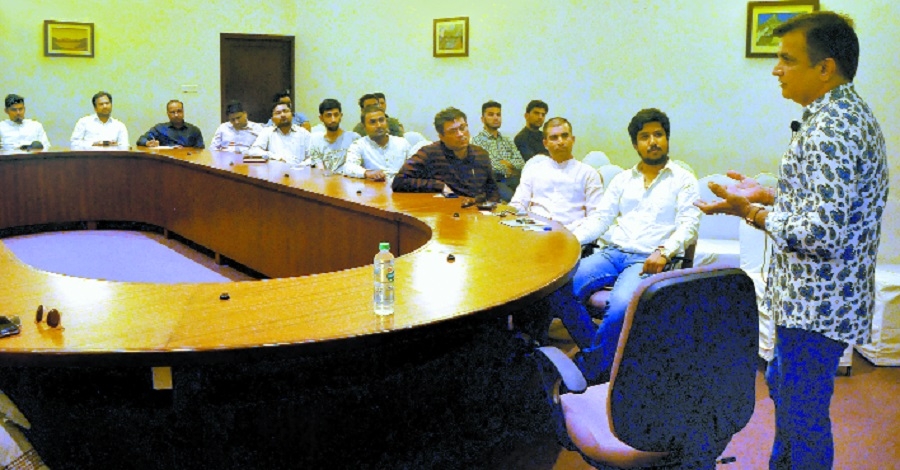 Business Bureau:
Speaking at the TiE Nagpur event held here on Tuesday, Co-founder and Managing Partner of Thinkuvate and Group CEO of Copernicus Consulting - Ghanshyam Ahuja, said Singapore offers huge business opportunities for entrepreneurs. Addressing the TiE members and others at the session 'Town Hall Chat with Ghanshyam', he said the country is open for innovative ideas and it is always ready to experiment new things. "Till recent past, the country was known for electronic goods and banking sector. But it has now shifted its focus on sectors like precision engineering, pharma, education, water treatment and real estate among others. If you have desire to foray in the Singapore market in these sectors, the country could be one of the best options," he said.
One may set up subsidiary company in Singapore, open his or her branch office or event start representative office. There are different tax benefits for the investors, he added. Ghanshyam said that Singapore not only encourage foreign investors but it also provides unmatched facilities to them. "There are many fund providers available in the Singapore market. Besides, the country's system is very supportive for setting up business," he said highlighting the facilities in the small country. "Though the area of the country is smaller than that of Nagpur district, it has state-of-the-art infrastructure facilities or people. Even the people in this country are very disciplined and follow the rule of the land very honestly. Commuters do no break traffic rules even during midnight hours when there is no rush on the roads.
This shows that the Singapore citizens have discipline in their DNA," he said. At the outset, President, TiE Nagpur - Milind Chittawar welcomed the speaker and gave his brief introduction. Ghanshyam comes with 24 plus years of progressive experience as corporate senior executive. A true blue Nagpurian, he comes with 7 years of India and 17 years of Singapore / Asia Pacific market experience. The event held at Laburnum Hall in Chitnavis Centre, saw participation of many TiE Members, entrepreneurs, professionals and students. Nidhi Bawashe, Executive Director of TiE, proposed a vote of thanks.