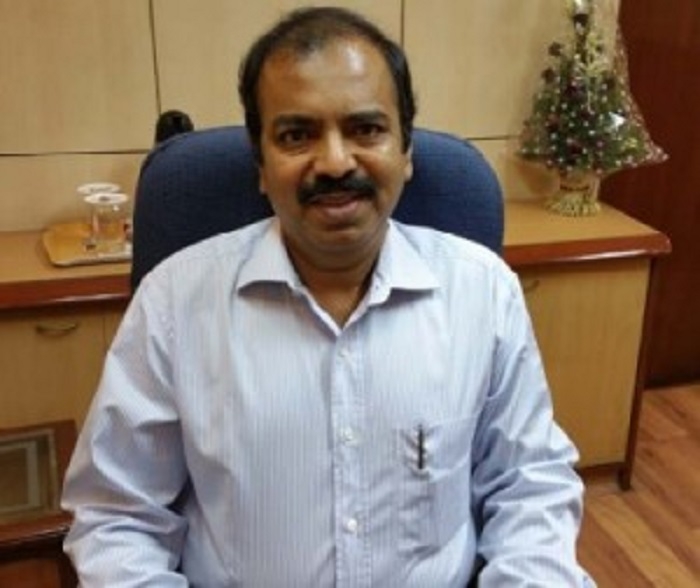 CONCOR CMD V Kalyana Rama
Business Bureau:
STATE-OWNED Container Corporation of India (CONCOR) on Tuesday said, it will invest upto Rs 8,000 crore in the next five years to develop dry ports and distribution logistics centres across the country. "We are coming up with 20 distribution logistics centres and 100 dry ports (ICDs). We are already operating 83 (dry ports or terminals) and we will add 17 more. The 20 distribution logistics centres will be connected to 100 (dry ports). Total investment in the next five years will be Rs 6,000 crore to Rs 8,000 crore," CONCOR Chairman and Managing Director V Kalyana Rama said at a press conference here. He said, CONCOR which is Navratna company had inaugurated its first distribution logistics centre at Ennore, Chennai (Tamil Nadu) in the month of March. The distribution logistic centres will be operated on public-private partnership (PPP) model. It will be in collaboration with business partners. "In the first phase, we are also eyeing places like Agartala, Hyderabad and Mumbai. The investment will be parked on rail connectivity, procuring wagons, developing IT systems." "We are the first IT-based operating company in our segment where there is 100 per cent paper-less work. Bills are paid automatically without any hassles," he said. "The entire effort of CONCOR is to reduce the logistic cost so that people will be able to avail our services," he added.
He said, in the current fiscal, CONCOR is anticipating double-digit growth between 10 per cent to 12 per cent as there will be stable Government at the Centre. In the last financial year, on the volume side, the growth was 8 per cent and on topline it was 12 per cent and on bottom line, it was 21 per cent. CONCOR had registered a turnover of Rs 7,200 crore in the last financial year. It had posted an 8.5 per cent increase in throughput at 3.83 million twenty-foot equivalent units (TEUs) in the financial year ended March 31, 2019 against 3.53 million TEUs in the YoY period. He said, "We are having a market share of 75 per cent in the segment we operate."The company, he said, is planning to line up Rs 1,000 crore as a capital expenditure in the current financial year. Last year, the company had spent Rs 770 crore. CONCOR has also ventured into coastal shipping in January this year to Bangladesh and plans to expand it. Also present were Manoj Kumar Dubey, Director (Finance), A Vaasudeva Rao, ED (International Marketing and HR), G Ravi Kumar, ED (Distribution, Logistics and Coastal) and Anup Kumar Satpathy, CGM (Central Region).
Multimodal Logistic Park in MIHAN to be operational in 2 months The Multimodal Logistic Park (MMLP) which is coming up in MIHAN will be operational within two months, said CONCOR Chairman and Managing Director V Kalyana Rama. All the facilities including inland container depot (ICD), private freight terminal (PFT), cargo aggregation and distribution, warehousing, Exim etc, are ready. The project involves an investment of Rs 400 crore. CMD said, all clearances have been obtained and the project will commence within two months. "One such MMLP is coming up in Naya Raipur. Both the MMLPs are coming up on an area of 120 acres. For MMLPs we have increased our area from 50 acres to over 100 acres," he said.
To start first ILMZ at Machilipatnam CONCOR Chairman and Managing Director V Kalyana Rama on Tuesday disclosed that the company will be starting Integrated Logistic Manufacturing Zone (ILMZ). It will a inbound and outbound service. For such project, there is requirement of 500 acres to 1,000 acres of land. "We have signed MoU with Andhra Pradesh Government and the project will come up at Machilipatnam. It will be first public sector industrial park in the country with railway connectivity. The detailed project report (DPR) has been prepared. It will be a joint venture of CONCOR with Andhra Pradesh Government. We want to start 5 such ILMZs," he said.