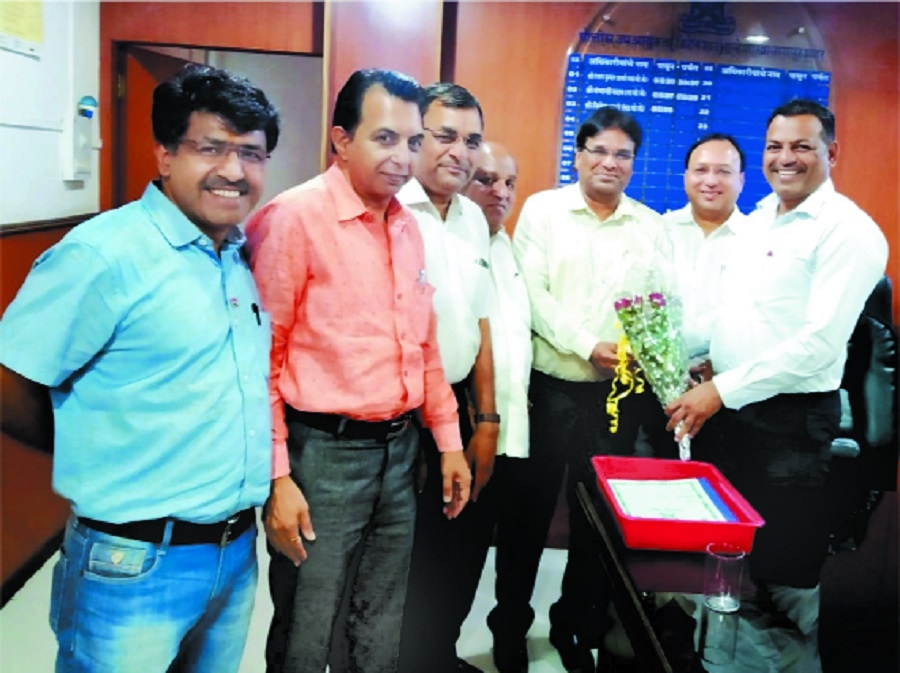 Business Bureau:
A delegation of Nagpur Chamber of Commerce Limited (NCCL) led by Past President CA Kailash Jogani met Nilesh Bharne, Additional Commissioner of Police, (Crime) and handed over a memorandum of demands. The delegation requested Bharne to remove the encroachment made by anti-social elements on space allotted for commercial parking. This has led to spurt in the criminal activities in the commercial parking areas.
The delegation requested Police to start on-line portal and make the information on-line available of tenants of shops and houses. Some of the demands mentioned in the memorandum include increase police patrolling in commercial areas and prominent market places, install CCTV cameras in market places to keep vigilance on theft and robbery, keep check on criminals who are asking ransom money from the traders.
The delegation also asked ACP Bharne to take strict action against those who are torturing traders operating in the market places, fix opening and closing time of malls. Present in the delegation were Vishnu Pacheriwala, President, Anil Sharma, Secretary, Tarun Nirban, Joint-Secretary, Govind Pasari, Vice-President, Vasant Paliwal and others.