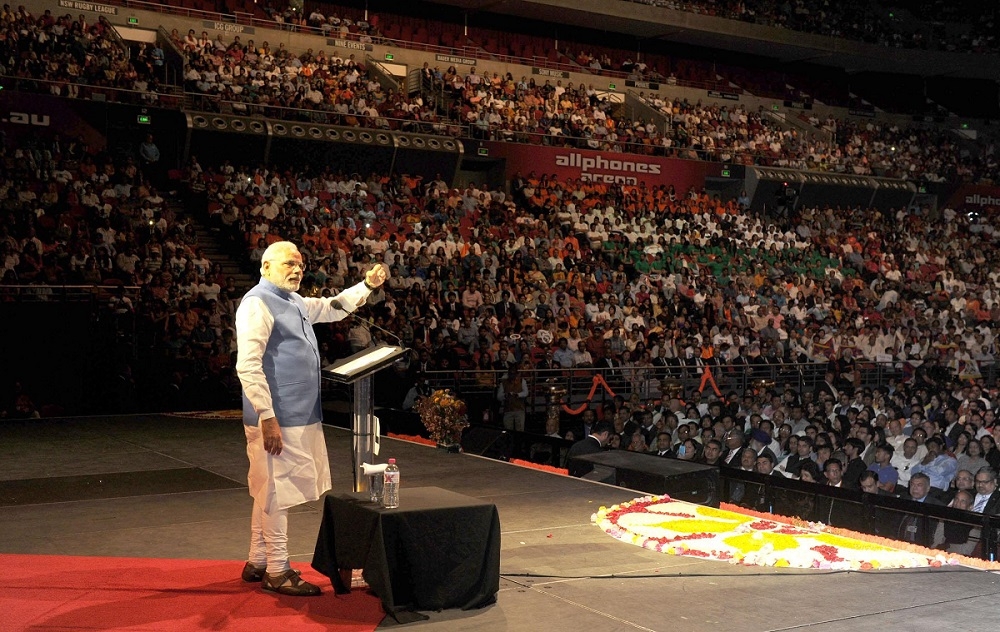 By Manash Pratim Bhuyan
NEW DELHI:
NARENDRA Damodardas Modi on Thursday emerged an electoral superman who stamped BJP's massive win with his very own imprint, quite like a picture taken in portrait mode – where all else, including the party and its many leaders, recedes into fuzzy background. Towering over India's political-scape, the RSS 'pracharak' who would be electoral king powered the BJP-led NDA to victory at the hustings with his party alone poised to win 300 of 542 seats. It will be the first non-Congress party to come back for a second successive term, that too with such a resounding majority.
As he sealed his legacy as one of post-Independent India's most powerful leaders – described by the Opposition as the most contentious and divisive — Modi is the man mainly India has embraced. The poster boy of Hindutva from Vadnagar, a small town in north Gujarat's Mehsana district, Modi was unstoppable as he transported the BJP to colossal success on a wave of muscular nationalism, majoritarian pride and charisma.
The 68-year-old, who takes pride in telling people about his humble beginnings as a 'chaiwallah' has cemented a position in political history which could be greater than what he anticipated. The rise of Modi, who has overshadowed BJP stalwart Atal Behari Vajpayee, also shows the potential rewards for boldness, unorthodox approach and communication strategy blended with aggressive nationalism and the Hindutva plank, making irrelevant traditional political considerations like caste, region, gender and demography. Criticised for not meeting development targets and also admired for political strategy, there was no changing the narrative he scripted as he went about winning the election in the face of discontent against his Government.
As he readies to take the Prime Minister's chair for a second time, it marks the culmination of a fascinating journey from an ordinary RSS pracharak to Gujarat's longest serving Chief Minister and then the Prime Minister. The four-time Gujarat Chief Minister came down hard on his political opponents aggressively demolishing the opposition's plank to label him corrupt and reaching out to voters through multiple platforms.