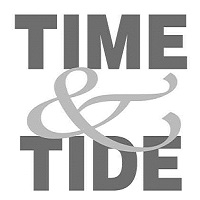 THE monumental mandate that India gave to Mr. Narendra Modi and the National Democratic Alliance (NDA) to run another term at the Centre has has also thrown up some harsh home truths for opposition parties and regional satraps. Their rout is historic and harsh and changes the entire electoral arithmetic in their own bastions.
Congress is the biggest casualty of the 2019 electoral battle. From 2014 to 2019, the gain of just eight seats (from 44 to 52) tells the story of a rudderless ship going astray. With a totally confused captain in Mr. Rahul Gandhi at the wheel, it was bound to wreck sooner or later. It did raise hopes of becoming a worthy opposition by taking three key states six months ago, but the flicker went out soon for want of a sane political agenda. The arrival of Ms. Priyanka Gandhi Vadra was supposed to infuse a spring in the cadre but the trump card, too, turned into a damp squib.
For regional parties, these results have come as a hammer blow. The Samajwadi Party-Bahujan Samajwadi Party combine banked on the tried and tested method of exploiting caste-lines. The caste mathematics proved too short to match Modi's appeal. By entering into an alliance the one-time archrivals had already signalled presence of a strong undercurrent for the Bharatiya Janata Party. From the first day, the grassroot workers were reluctant to accept the unnatural partnership. It played out in the open during the rallies conducted by BSP chief Ms. Mayawati and SP patriarch Mr. Mulayam Singh Yadav.
That the BJP made massive inroads in the Yadav constituencies proved that politics of development is far more endearing to the aspirational new generation than the politics of caste and religion.
Karnataka also saw a similar story when the JD(S) remained in a denial mode and simply ignored the Modi wave. The Prime Minister's appeal of nationalism struck a wonderful chord with the Lingayat and Vokkaliga voters and handed Mr. HD Devegowda a resounding drubbing. RJD in Bihar, RLD in UP, TMC in West Bengal, Left bastions down South, all have seen their core support base wavering.
This mandate could be start of a new political idea where an aspirational India is ready to snub the caste, creed, religion equations and opt for a bright future based on national pride.