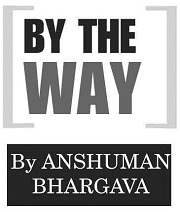 Perhaps, this time, with the Government committed to exploring and promoting newer and better renewable energy options, things are looking up for the nuclear sector.
While we stressed solar and wind energy production and made commendable progress in those, the nuclear energy option, partly due to the high technology and expenses involved, never became our frontline project.
INDIA will have 12 more nuclear power stations shortly to improve the power situation and also ensure there is a free flow of uninterrupted power supply for both Industries and residential usage. This statement was made by KN Vyas, Secretary, Department of Atomic Energy and Chairman, Atomic Energy Commission, India at the International AtomExpo at Sochi in Russia held recently. "Nuclear Technology helps in the betterment of lives through varied usages and is an irreplaceable source of clean, pollution-free energy," he added.
"The Founder of Indian Nuclear programme, Homi Jahangir Bhabha had envisaged that nuclear technology is going to be "very essential" and not just in the power sector but for other societal uses intended for the betterment of life," said Vyas. He cited the record run of Kaiga Nuclear Power station as an example. A small unit of indigenously-developed 220-250 MW reactor has completed 962 days of uninterrupted run at about 99.3 per cent of capacity.
"The amount of electricity it has been able to give is tremendous," Vyas contended. The first stage of India's indigenous nuclear power programme has now attained maturity with 18 operating Pressurised Heavy Water Reactors (PHWRs). The Eleventh International Forum Atomexpo 2019 was officially opened in Sochi with the motto of this year being 'Nuclear for a better life'. Over 3600 participants from 74 countries participated in the Expo. "Peaceful Atom is associated with all aims and goals of the UN Sustainable Development Programme.
The Forum became a space for discussing the latest technologies thus ensuring a base for the future of our planet," said Alexey Likhachev, General Director of Rosatom State Corporation. The AtomExpo provided a platform to discuss the application of nuclear technologies opening up new opportunities in the field of medicine, creation of unique materials, space exploration, and exploration of the Arctic region as well as to strengthen the energy base of the economy. Indian Nuclear Industry has got a lease of life following the sanction of the Modi Government for construction of 10 PHWRs in fleet mode. Alongside this, plans are afoot for the construction of two light water reactors. "Not only do nuclear power plants benefit the manufacturing in India, but also improves the local economy surrounding the areas where these nuclear reactors are located. It overall helps the society at large," Vyas emphasised. Interestingly, nuclear technology is not only meant for generating power but, is also used by helping doctors and scientists. Huge improvement in technological innovations in the medical field has cancer patients undergoing radiotherapy feel better by up to 60 per cent.
For years, we have dithered at the threshold and did not make any marked progress in the field of nuclear energy despite immense opportunities coming our way. Due to lack of a clear policy and socio-economic bottlenecks, we missed out on taking a global lead despite the initial advantage of an early start. India was one of the few countries in the 60s and 70s which could foresee the importance of nuclear energy and aggressively pushed its nuclear power programme with the help of Russia. But we lost steam in the 80s and 90s and other countries marched way ahead of us. It is only in the last 2000s that our interests were once again put on the right track and some progress was made. Yet, the real setting up of new plants and the production of clean energy did not start in any big way. While we stressed solar and wind energy production and made commendable progress in those, the nuke energy option, partly due to the high technology and expenses involved, never became our frontline project. Perhaps, this time, with the Government committed at exploring and promoting newer and better renewable energy options, things are looking up for the nuke sector. Our future energy security largely depends on how well we manage our resources.
Conventional coal-based energy option that fuels most of our power plants is soon going to be obsolete due to the lack of sustained coal supply. Drying of rivers and erratic monsoons also mean we cannot depend on hydroelectricity either. Our solar energy infrastructure is not so formidable and adequate that can cover all our energy needs. Wind energy is a little harnessed in the country. In this scenario, nuclear energy is our best bet, one because we already have the basic infrastructure to build upon and two because we have expertise and experience in handling nuke power plants, especially fast reactors and thorium nuclear fuel cycle. Also, one nuclear power plant has the ability to produce much more power than a similar sized solar or wind power facility, which can again be counted as one of its advantages. Several countries across the world are rapidly adopting nuclear technology for social uplift. India has today close to 6,800 MW of installed nuke capacity, catering to at least 4 per cent of our power needs. With the addition of 12 more reactors, we will have close to 20 of them in total in the country. Yet, much more needs to be done in a targeted manner, so that by a certain time, we have at least half of our energy needs served by nuke power.
The Government needs to streamline and regulate the process of supply chain management so that the nuke reactors run to their capacity and have a regular supply of the inputs. All roadblocks need to be removed for smooth and sustained operation of nuclear power stations. They must be facilitated by adequate technology import and foreign collaborations if needed, as well as other incentives for their growth and survival. The more we promote this cleaner energy better it is for our life and nature, both of which are choking due to smoke. By the way, we are already late in waking up to the need for cleaner energy and time is short to make the switchover. The Government needs to keep its focus and priority intact and avoid the mistakes of past governments whose lack of clarity in planning spoiled much of our chances of phenomenal growth, the results of which we would have been able to see by now. Nevertheless, if a right push is given even now, we have not much ground to cover and in a decade or so, we can be a leading nuclear 'powered' nation of the world.