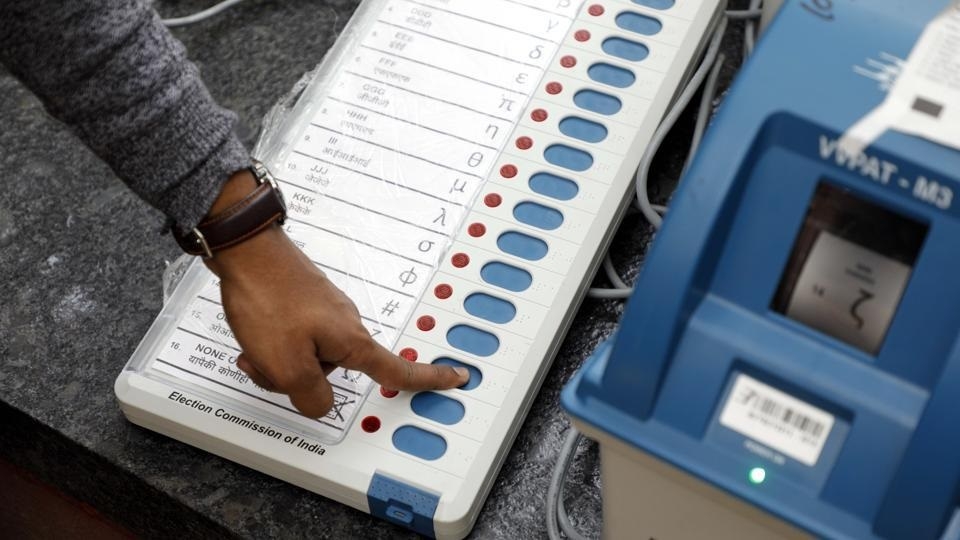 NEW DELHI:
THIS election, 90 crore Indians voted to elect their next Government. After the counting was done, it was found that there wasn't a single case of a mismatch between the VVPAT slip and the EVM count, according to Election Commission data. The report was submitted by Chief Electoral Officers from across States. According to CEOs, there wasn't a single mismatch reported anywhere out of the 20,625 VVPATs that were tallied.
Of the 17.3 lakh VVPATs used in Lok Sabha polls 2019, a physical count of 20,625 VVPAT slips was to be done, and each VVPAT slip matched the EVM count. Prior to the election results, the country witnessed an aggressive campaign by the Opposition parties who questioned the credibility of EVMs and VVPATs. They demanded a 100 per cent count to counter alleged manipulation of EVMs. They even demanded last-minute changes in the VVPAT tallying procedure for counting day, a demand that the Election Commission rejected.
A top EC official told PTI on Saturday that no discrepancy has been reported from any of the 542 constituencies. Paper slips of 20,625 Voter Verifiable Paper Audit Trail (VVPAT) machines were counted in more than 4,000 Assembly segments. After VVPATs were introduced, no discrepancy in the tallying of votes polled through EVMs have been reported in the previous Assembly elections. It is for the first time that the matching of paper trail machines slips with voting machines was held in a Lok Sabha election. Meanwhile, a well-known psephologist Yashwant Deshmukh said, there has been no mismatch in the vote count by Electronic Voting Machines (EVM) and Voter-Verified Paper Audit Trail (VVPATS) in the 2019 Lok Sabha elections.