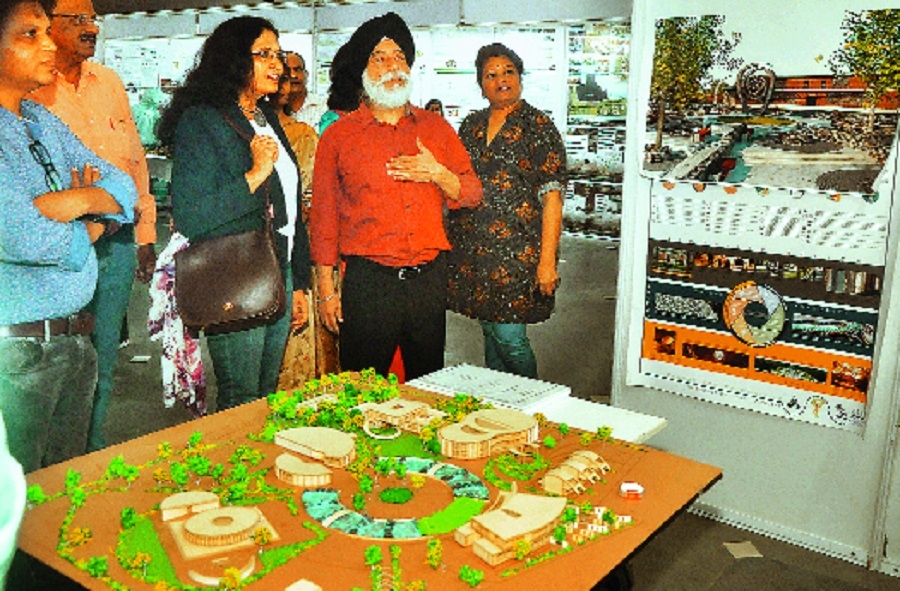 Business Bureau:
AN EXHIBITION of thesis work of final year B Arch students being organised by The Indian Institute of Architects (IIF), Nagpur Centre opened for public on Sunday. The exhibition was inaugurated at the hands of Dr Anjali Krishna Sharma, Professor and Director, Symbiosis School of Planning, Architecture and Design (SSPAD), Nagpur. The two-day exhibition is underway at Niyogi Hall, LAD College, Shankar Nagar. On the occasion, Dr Sharma said, "IIF, Nagpur Centre is doing a comendable job by bringing all the architecture colleges of Nagpur under one roof and providing a platform for the students to exhibit their work. Such type of exhibitions is the need of the hour."
Organising such exhibitions is essential for students as they get an opportunity to compare, study and learn from the work of students from other colleges. "Such exhibitions should be replicated in other cities across the country. The exhibitions will create interdisciplinary approach towards architecture and design," Dr Sharma added.
Ar Paramjit S Ahuja, Chairman of IIA, Nagpur Chapter said that The Indian Institute of Architects, Nagpur Centre has been acknowledged eight times as the best centre of the country. This years exhibition will be the 12th consecutive annual exhibition of thesis works of final year students. The exhibition will conclude on May 27. It will be open from 11 am to 9 pm.