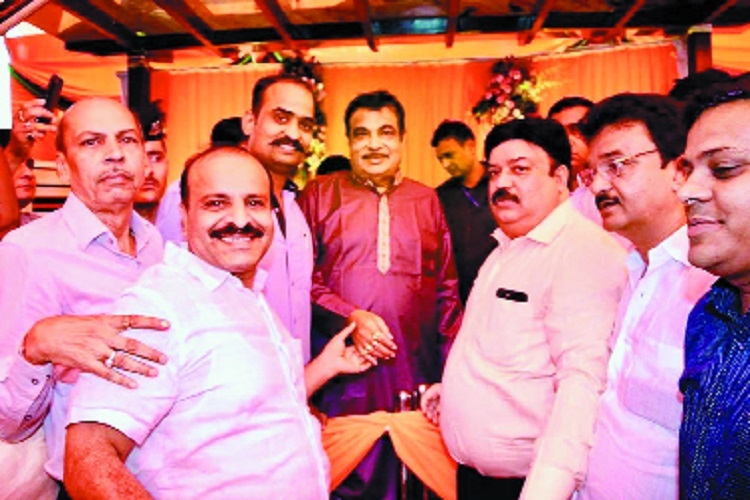 Business Bureau:
A DELEGATION of BJP Vyapari Aaghadi under the leadership of Sanjay Wadhwani met Nitin Gadkari, to wish him on his birthday and being re-elected as Member of Parliament. In the meeting, Gadkari said that the problems of the traders will be taken up on priority basis. "We wish to bring city on the world map through trade and business," Gadkari said.
He requested the members of the Vyapari Aaghadi to suggest new locations for the wholesale markets of city, so that they can be equipped with all modern amenities which will in turn increase business activity. Sanjay Wadhwani, President of BJP Vyapari Aaghadi and members assured to give full co-operation in this matter.
In the delegation present were Ashok Shanware, General Secretary, Ravi Agrawal, Sachin Punyani, Umesh Patel, Manoj Sahu, Rakesh Gandhi, Vinod Jethani, Vinay Jain, Rakesh Muniyar, Shyam Bajaj, Prakash Daga, Rahul Jian, Kailash Chabariya, Amit Khot, Ajay Dabir, Bharat Shah, Vijay Marotiya, Ajay Dabir, Swapnil Mate, Atul Jain, Lakhiram Parasnani, Devchand Rekheja, and other members in large numbers.