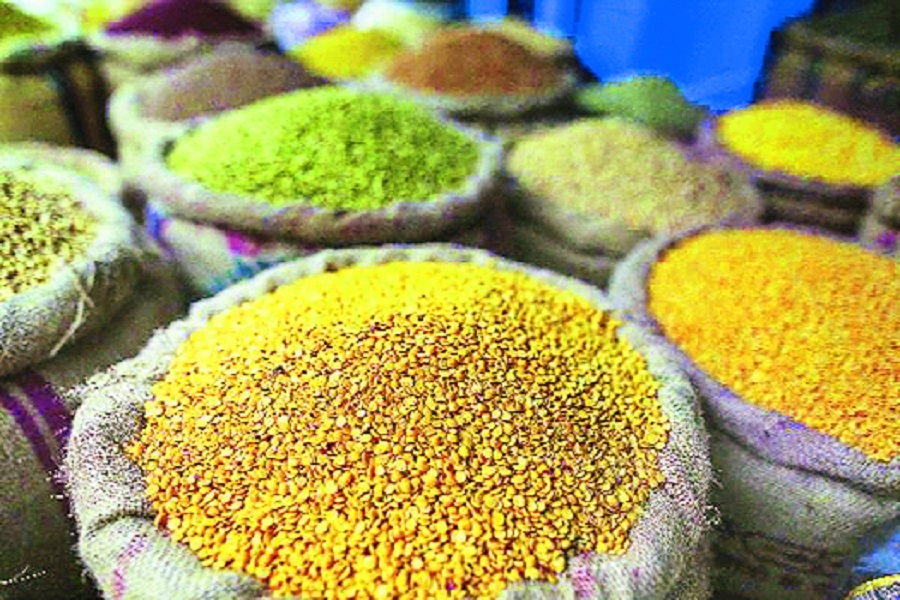 Business Bureau:
Taking into consideration the drop in production of tur dal in the country in the current season, the city-based traders are expecting that the Union Government would import increased quantity of the commodity to meet the domestic demand.
The traders are also expecting that the prices of tur dal would go up in coming days as there would be gap in supply and demand. The prices of tur dal in the country's wholesale markets have surpassed the minimum support price (MSP) fixed for the commodity. The MSP for tur dal is Rs 5,675 per quital. Pratap Motwani, Secretary of The Wholesale Grain and Seeds Merchants Association, said that the the tur dal production in the country had dropped significantly because of deficit rainfall in various parts of the country. "On the other hand, production of tur dal and other pulses has also squeezed becuase of which the prices are flying high in the international markets," he said.
Besides, the traders said that prices of tur have started moving upward as demand for the commodity grew in India in recent past. The Government has estimated 36 to 37 lakh tonnes of tur production in the current season. However traders are expecting it to be around 30 lakh tonne. It is important to note that the previous season had witnessed 40 lakh tonnes of production of the commodity.