Business Bureau
ST VINCENT Pallotti School, Besa received an overwhelming response to its admissions process in the last couple of weeks. Over 600 admissions were done. The management of Pallotti Group hopes to start the school with over 1,000 students.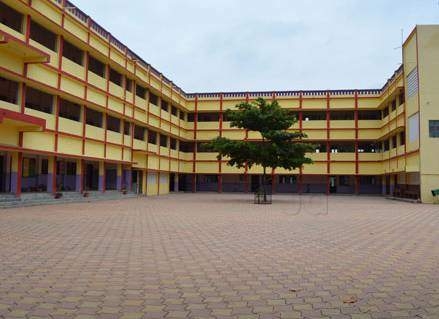 Pallotti Group is managed by the 'Pallotti Fathers' an international Catholic religious society which has to its credit a number of prestigious educational institutions in different parts of India as well as in 56 countries spread over five continents.
Its educational initiative in Nagpur began with the establishment of St Vincent Pallotti School in West Nagpur in 1999. In 2004, St Vincent Pallotti College of Engineering and Technology was founded in Jamta on Wardha Road. Many other educational institutions were set up in the following years.
On popular demand, Pallotti Group has come up with another educational institution, St Vincent Pallotti School, in South Nagpur at Besa-Pipla Road. The school is proposed to be affiliated to Central Board of Secondary Education (CBSE), Delhi. It would be following CBSE curriculum and syllabus. The school would be the first Catholic missionary school in South Nagpur.
The campus is spread over a vast lush green plot of land measuring five acres in Besa, the heart of emerging new Nagpur. The management strives to make this institution a unique cradle of education par excellence in a most conductive atmosphere with the best of facilities with special focus on health and physical education and integrated art education.
The management aspires to create a full-fledged state-of-the-art academic facility for 2,000 students for the upcoming academic year. The construction and other infrastructure works are mostly completed, informs a press release issued here.
The inauguration of the school is slated for June 24 and classes are to begin from June 26.
The admission office is located at the premises of the school at Pallotti Avenue, Besa-Pipla Road, Besa-37, near Pyramid City 5. Parents can avail the prospectus and admission forms from the office between 9 am to 4 pm on Monday to Saturday for classes nursery to Std V. Admission staff can be contacted on the following numbers 9404727650, 9021507552.