MUMBAI
GODREJ Properties has acquired the iconic R K Studios located in suburban Chembur where the film studio was established by and named after the Bollywood legend Raj Kapoor in 1948 for a reported Rs 50-60 crore.
The studio was not functional since a devastating fire in September 2017 that nearly gutted the decades old studio, forcing the Kapoor brothers to look for an ownership change as it was haemorrhaging their finances, as since January 1999, the family's production house R K Films has not canned a movie.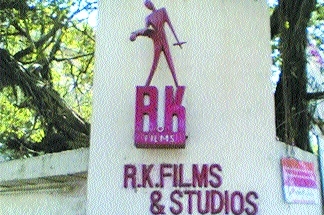 The Godrej group plans to develop a mixed-use property on the sprawling land offering luxury flats and retail space.
Though the company did not disclose the deal value, industry sources pegged it in the range of Rs 50-60 crore considering the location and the size of the land parcel. "Spread across 2.2 acres, this project will offer around 33,000 sqmt or about 0.35 million sqft of saleable area comprising modern apartments and a luxury retail experience," Godrej Properties said in a statement Friday. Last year, the Kapoor brothers had said the family wanted to sell the studio land. The decision was taken after a fire nearly gutted the property.