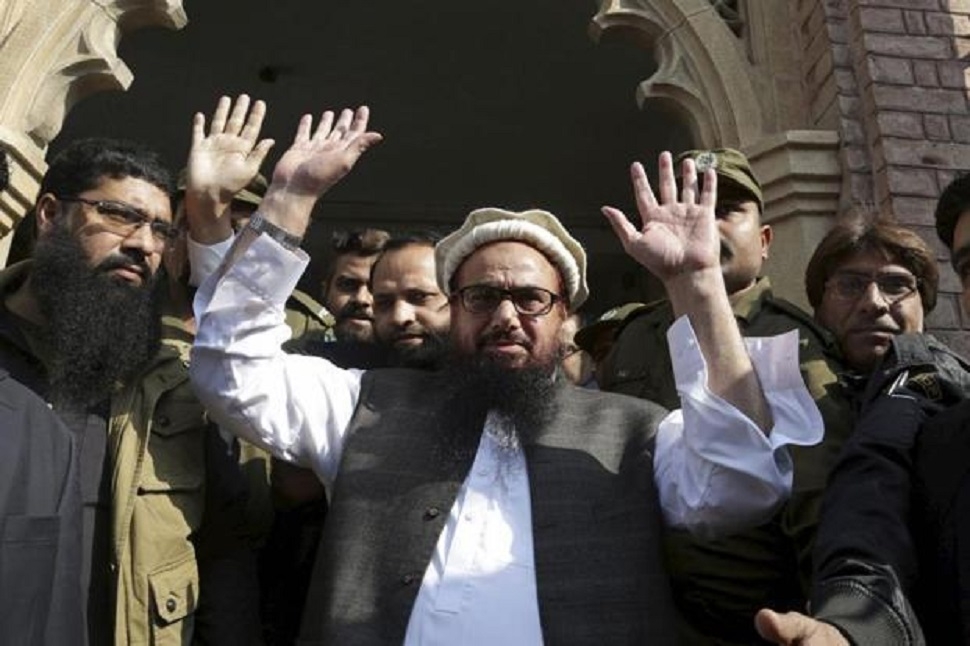 "The growing incidence of terrorism globally has united countries much more than it did in 2000. Today almost every country is a sufferer and this naturally derives a consensus between them."
"This global unity and understanding of the threat terrorism poses to civilisation, pressured China. India's constant peg that Azhar was operating from Pakistan and was the man behind most of the violence in the region, at last, found a voice in this joint action."
JAISH-e-Mohammed chief Masood Azhar has finally been designated as a global terrorist by the United Nations, after even China conceding to the truth of his existence and the threat he poses. India's long-standing contention has been vindicated. Masood, the blue-eyed boy of Pakistan's spy agency ISI is the masterminded behind several audacious attacks on India including the 2001 Parliament strike and the recent Pulwama carnage in February that pushed the two countries to the brink of war. Azhar formed the JeM in 2000, and apart from guiding it, he is said to have finely tuned terror tactics through the outfit, which included a survey of potential targets before carrying out attack.
Azhar was arrested in Anantnag in South Kashmir in February 1994 after he had entered into India on a Portuguese passport through Bangladesh. It was a chance of arrest. He along with Sajjad Afghani was travelling in an auto when it was stopped by Army men at Khanabal. Both ran from the auto rickshaw prompting the Army men to nab them. The son of a retired school headmaster from Bhawalpur in Pakistan, Azhar always felt his custody in India was going to be short-lived and that attempts would be made for his release. Attempts were indeed made - the first one within 10 months of his arrest when some foreigners were kidnapped from Delhi and the captors demanded his release.
The plot failed when the Uttar Pradesh and Delhi Police managed to get the hostages freed from captivity in Saharanpur. Another attempt to release him was made by a shadow group of Harkat-ul-Ansar, Al-Faran, which demanded his release in exchange of five foreigners kidnapped in Kashmir in July 1995. During that raid on Saharanpur raid, police arrested another militant, Omar Sheikh, who would eventually be released along with Azhar in exchange for the passengers of the 1999 hijacked flight IC814. Sheikh late became well known after he beheaded Wall Street Journal reporter Daniel Pearl in Pakistan.
A tunnel was dug in Kot Balwal jail in 1999 for his escape but Azhar could not move out because of his unusual body structure - he was overweight and had a large belly that was too big to be squeezed through the tunnel. Finally, he was released in 1999, along with Omar Sheikh and Mushtaq Ahmed Zargar alias 'Latram', in exchange for the passengers of the hijacked flight IC-814. The Kathmandu-New Delhi plane was hijacked and taken to Kandahar in Afghanistan by Azhar's men. After the negotiations with hijackers failed, the Government succumbed to their demands. Thus began a new chapter of terror in Jammu and Kashmir as well as the rest of India.
Following his release in 1999, Azhar formed the Jaish-e-Mohammed (JeM) and scripted many audacious terror strikes in India. JeM announced its arrival in the Kashmir Valley in 2000 by carrying out a suicide car bombing attack at the gate of Badamibagh cantonment in Srinagar, the headquarters of Army's 15 Corps. Two Army men were killed in the attack. Later, it was involved in attack on Parliament, the Pathankot air force base, Army camps in Jammu and Uri, and the latest suicide attack on CRPF in Pulwama which claimed lives of 40 personnel.
The proposal to designate Azhar under the 1267 Al Qaeda Sanctions Committee of the UN Security Council was moved by France, UK and the US on February 27. The proposal was the fourth attempt at the UN in the last 10 years to list Azhar as a global terrorist. The UNSC designation will subject Azhar to an assets freeze, travel ban and an arms embargo. An assets freeze under the Sanctions Committee requires that all States freeze without delay the funds and other financial assets or economic resources of designated individuals and entities. If access to financial sources is blocked and a person cannot travel or communicate to collect and guide his men, this will logically lead to an end in terror activities. Had this ban come a decade back, many of the losses could be reversed.
Unfortunately, despite India's repeated pleas and precise proves of Azhar's involvement in different carnages, China kept on blocking the chances of designating Azhar as a terrorist by using its veto power in the UN. China's close economic and military alliance with Pakistan compelled it to deny the truth and support Pakistan despite being in the wrong. However, the growing incidence of terrorism globally has united countries much more than it did in 2000. Today almost every country is a sufferer and this naturally derives a consensus between them.
This global unity and understanding of the threat terrorism poses to civilisation, pressured China. India's constant peg that Azhar was operating from Pakistan and was the man behind most of the violence in the region, at last, found a voice in this joint action. There was a time that the US too was dithering in going ahead, but India's global ascendency in recent times and her diplomatic successes made her issues heard globally and with this, Pakistan's narrative got continually sidelined, as it was based on false premises which the world could now see through.
Rather being cornered, China saw prudence in buying majority view and rather corner Masood and Pakistan than itself getting isolated, especially when it is trying its best to be a global power. China knows that taming a Frankenstein in the backyard won't bear desirable fruits. The US has suffered by this policy and it is now frantically wriggling out of sticky situation. Tomorrow it can be China too. Terrorism and violence, when perpetrated by religious dogmatism, don't see the barriers of boundaries or peoples. Anyone not aligning with certain views can be a potential target. It is a war between civilisation versus anti-civilisation. Anyone standing for a reason, light and progress can be a victim of regressive forces which see every non-follower a heathen, who is fit to be butchered.
Azhar's terror tag is also a setback for Pakistan's economic and political future because of the cascading implications it will have in the country's internal calculations. It has come at a time when Pakistan might be least expecting it. Not only its pro-China stand will have to be revised as the relationships are bound to be strained now, but the Imran Khan-led Government there will also have to redraw its global diplomacy strategies in a new light. If it turns this occasion into an opportunity for growth and development, the world can be a better place. By the way, if Pakistan falls back to playing the victim card and justifies its support for 'jihadi' groups and continues to support them, it will do so at its own risk.