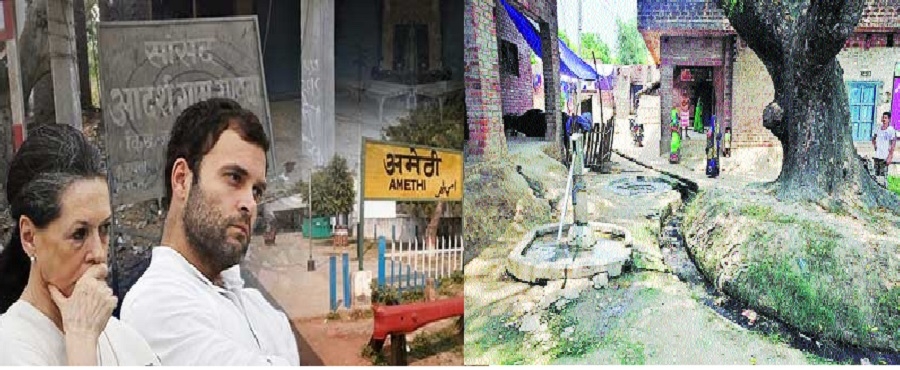 By Sanjeev Chopra:
JAGDISHPUR (Amethi)
FIVE years after Congress President Rahul Gandhi adopted Amethi's Jagdishpur village under the 'Saansad Adarsh Gram Yojana' (SAGY), residents say they have been waiting for him to visit and get the development work started. The last time Gandhi visited Jagdishpur was in December 2014, when he adopted the village. "Rahul Gandhi visited only once in 2014. At that time, every tree, pole and road was measured with a view to fill the gaps in development.
But nothing has been done ever since," a villager, Kesri Nandan, said. Under SAGY, members of Parliament are required to choose a village in their constituency and develop it as a model village. In this aspiring model village, roads are rutted, there is no piped water supply, the only school is found wanting on many fronts and healthcare facilities are dismal.
After a long wait for Gandhi to return, Jitendra Yadav, the village head, recently joined the BJP in the hope of a brighter future for Jagdishpur. Yadav said he quit the Congress some months ago after being slighted by the party leadership.