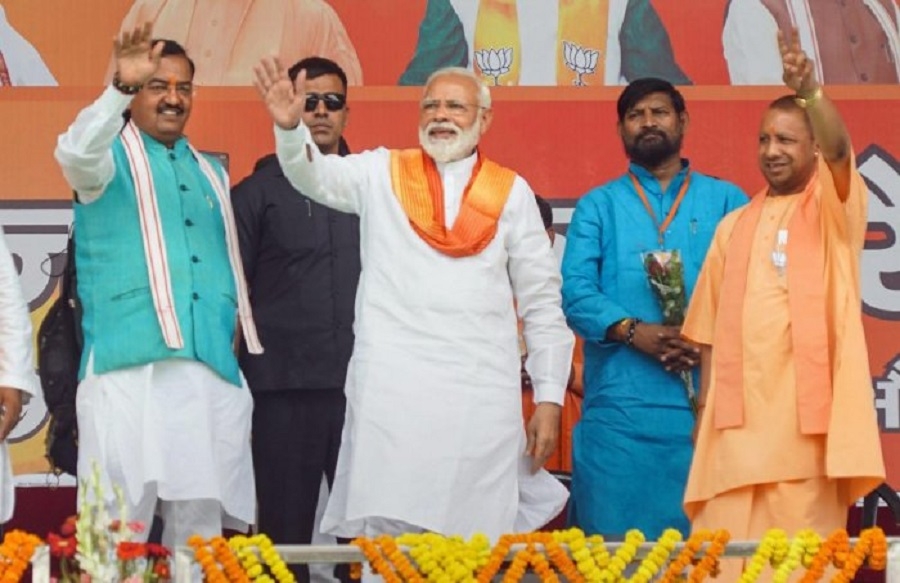 BHADOHI (UP):
LAUNCHING a fresh tirade against the Opposition alliance, Prime Minister Narendra Modi Sunday said 'mahamilawati' parties do not want to acknowledge India's growing strength in the international arena. He said that the country has seen four types of Government - 'naampanthi' (dynastic rulers), 'vampanthi' (left), 'damanpanthi' (rulers using money and muscle power) and now 'vikaspanthi' which talks of development. Addressing a poll rally here, the Prime Minister also charged that the Congress was interested only in the welfare of its own leaders and their close family members.
Taking a swipe at the Opposition alliance, he said, "What shall I say about the 'mahamilawati' parties that do not want to acknowledge India's growing strength in the international arena?". He said the Opposition parties relate the surgical strikes with Lok Sabha polls, "but, everything should not be seen through the prism of elections." Charging the Opposition parties with dabbling in corruption when in power in the past, Modi said there was no blot on his image during his long stint as Chief Minister and five years as Prime Minister.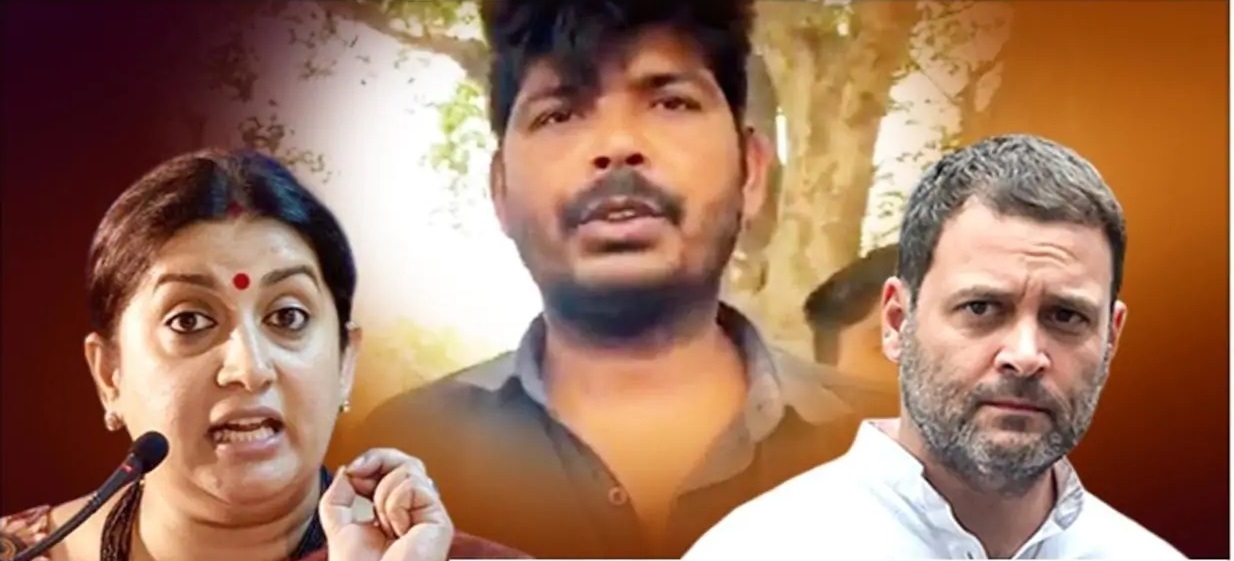 Patient with Ayushman card turned away by Amethi hospital: PM
GWALIOR:
PRIME Minister Narendra Modi on Sunday alleged a patient died after an Amethi hospital with trustees from the Gandhi family denied him treatment saying it was not "Modi's hospital" where Ayushman Card would be accepted. The hospital authorities though accepted that the patient died at the facility, rejected suggestion it was linked with politics, saying no hospital has any political, religious or caste affiliation. Modi also alleged that Congress-ruled Rajasthan and Chhattisgarh are not giving benefits of the Ayushman Bharat medical scheme to the poor and asked the people to teach Congress a lesson.
"The Congress has always been insensitive to the poor. In Amethi (Rahul's LS constituency), a poor person, who had the Ayushman Bharat card, was denied treatment by a hospital whose trustees are from the Gandhi family," Modi said. "The person was told that this is not Modi's hospital where the Ayushman card will be accepted," the PM said. Smriti Irani tweeted a video in which a man is heard saying that his uncle died as he was denied treatment by the Sanjay Gandhi Hospital after being told that "Modi's Ayushman Bharat card" was not accepted there.