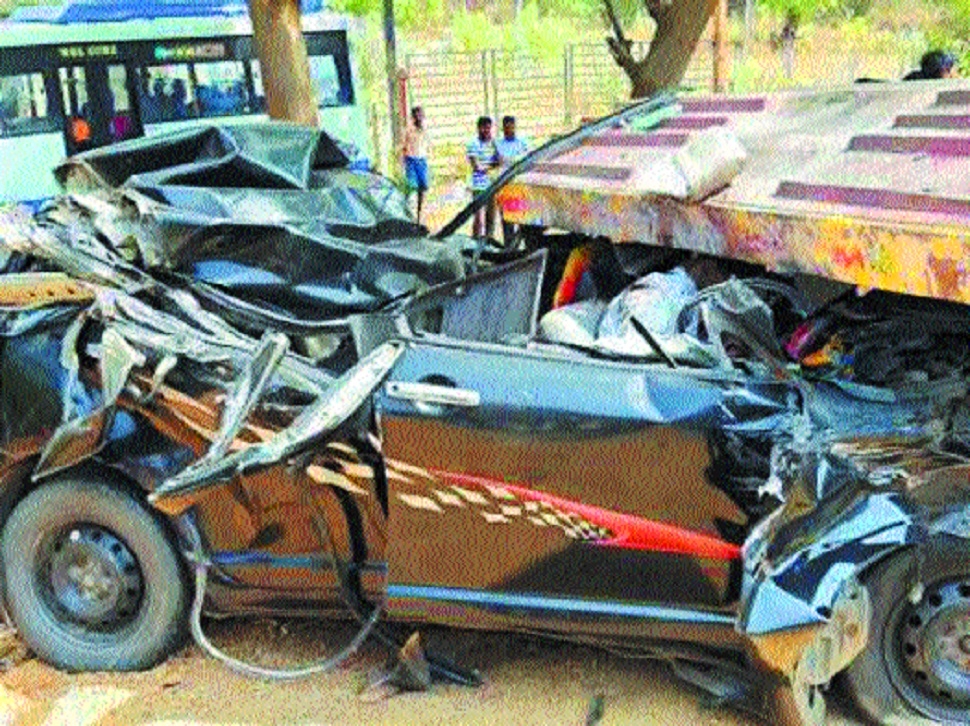 District Correspondent:
BULDANA
Total seven persons including six of a family from Khamgaon were killed in a car mishap that took place at Velamma near Bengaluru on Monday afternoon. The family had gone to Bengaluru on vacation. As per details, Milind Narayan Deshmukh who hailed from Khamgaon, was Railway Protection Force constable working at DRM Office, Bhusawal. His brother Rajesh Deshmukh was working in a company at Havsar in Bengaluru.
The members of Deshmukh family went for sight seeing in a car at around 1 pm on Monday. The car met with an accident near Velamma under the jurisdiction of Ambur Police Station in Vellore district. The car hit the rear-side of the cargo truck which was parked on side of the road and got stuck under it.
The incident happened at the highway in Ambur. Milind Deshmukh (45), his wife Kiran (35), sons Aditya (12) and Ajinkya (7) along with Rajesh Deshmukh (37), his wife Sarika (31), and the driver died on the spot. Police informed about the incident to Anand Deshmukh, brother of Milind and Rajesh, who is a bodyguard of Minister Ravindra Chavan. Last rites will be performed in Khamgaon on Tuesday. Police personnel and local residents removed the bodies from the mangled car and a case has been registered.