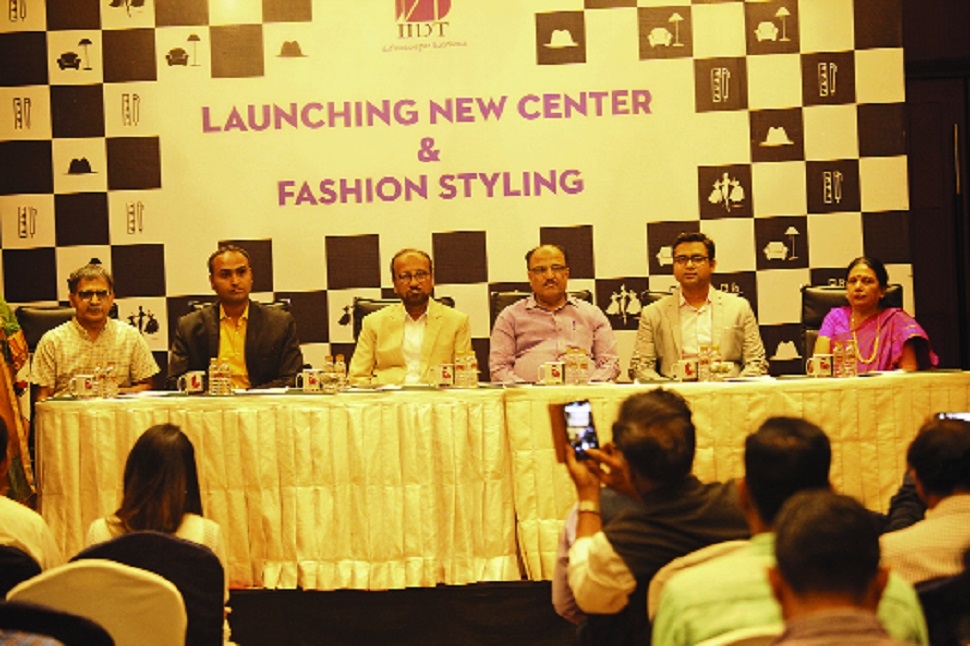 Business Bureau:
INSTITUTE of Innovative Designs and Technology (IIDT) has opened its new centre which offers technical and vocational education in fashion designing at Dharampeth. This was disclosed by Abdul Zubair, Managing Director of IIDT while speaking at a press conference held at Hotel Radisson Blu on Monday. Sanjay Arora, Director of Shells Advertising was also present.
The memorandum of understanding (MOU) of the new IIDT Dharampeth Centre was exchanged between M Owais, Director of IIDT and Sagar Devgikar who was representing Vanita Manlekar in the presence of MLC Prof Anil Sole, Harsha Jharia, Coordinator of LAD College, Seminary Hills and others from designing fraternity. Zubair said, "IIDT was established in 2005, under the under the patronage of Bhartiya Manav Vikas Education Society. IIDT offers technical and vocational education in designing like fashion and interior designing. With the fashion and interior designing industry witnessing a boom and people getting choose about styling and lifestyle the new centre has been opened at Dharampeth. IIDT is an institution that is making sure that it is one step ahead of industry by offering a plethora of courses coupled with quality education to the students in fashion and interior designing."
M Owais said that for the first time IIDT has launched a course -- Fashion Styling -- designed for a comprehensive professional training in styling. This course is the first ever of its kind to be started in Nagpur. The course equips the aspiring students with the essential skills required to start styling career. For further details, interested candidates can visit the new IIDT centre at 181, Gotmare Apartment, 2nd Floor, Dharempeth (Mobile number: 9822267674).