SECRETARY, Department of Promotion of Industry and Internal Trade, Mr. Ramesh Abhishek, has asserted that he will ensure that at least 33% of the beneficiaries of the Start-Up India programme are women. May this resolve come true. May this wish be fulfilled so that more women get to launch their own start-ups and become not just self-sufficient but also job-providers in due course of time.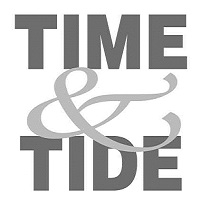 The Start-Up Programme is of immense importance from these two angles. And when one-third of the Start-Ups would belong to women, the entire socio-cultural persona of entrepreneurial activity in the country would change for the better in no time.
Women are known to bring to their respective tasks certain sensitivity and certain accommodation, in the process heightening the prospects of successful entrepreneurial efforts. Various socio-cultural issues dog women's participation in entrepreneurial ventures, starting from non-cooperation from families to community taboos that often discourage women from taking bold steps in life. Of course, in recent times, things are changing for the better for women. Yet, there is a major need for the society in general to promote women in entrepreneurship.
It is against this background that the resolve of Mr.Ramesh Abhiskeh appears encouraging. If the Government makes serious efforts in that direction, a lot of good results could be accrued in due course of time. In addition to what the Government does, there also is a need for the social organisation to promote entrepreneurship among women. Once such encouragement is available, then funding and management remain only a matter of detail which women can be helped with as they get into the nitty-gritties of things.
Start-Up India is a good programme aimed at promoting genuine entrepreneurs. Self-employment being its core value, the programme aims at promoting enterprising persons to launch their own units that would give employment to them as well as others. Unfortunately, the start-ups often report a high mortality rate since a very big numbers of enterprises are launched with only dreams in the eyes but no ability to work out the details. It is here that the Government can lend a helping hand.