NEW DELHI
ADMIRAL Karambir Singh on Friday assumed charge as the 24th chief of the Indian Navy, becoming the first helicopter pilot to helm the force. He succeeds Admiral Sunil Lanba who retired after a distinguished career spanning over four decades.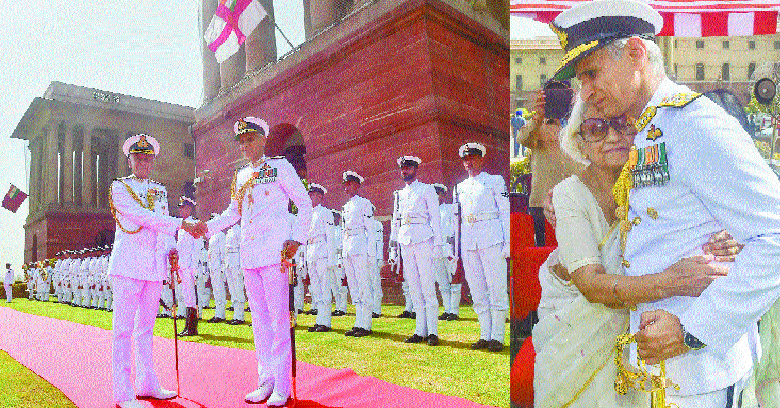 Before appointed to the top post, he served as the Flag Officer Commanding in Chief (FOC-in-C) of the Eastern Naval Command in Visakhapatnam.
As Navy chief, Admiral Singh's immediate priority will be to expedite the long-delayed modernisation of the Indian Navy, including by inducting new warships, submarines and aircraft.
At present, the Navy has around 132 ships, 220 aircraft and 15 submarines. Admiral Singh is also expected to focus on expansion of India's presence and overall influence in the Indian Ocean region where China has been fast increasing its presence.
His promotion was challenged by Commander-in-Chief of the Andaman and Nicobar Command Vice
Admiral Bimal Verma on grounds of seniority. However, the Defence Ministry rejected Vice Admiral Verma's petition following which he approached a military tribunal. The Armed Forces Tribunal here allowed Admiral Singh to take charge as the new Navy Chief, holding that his continuation will depend on the final outcome of the case. The next date of hearing in the case is July 17. Admiral Singh is scheduled to continue in the post till November 2021.