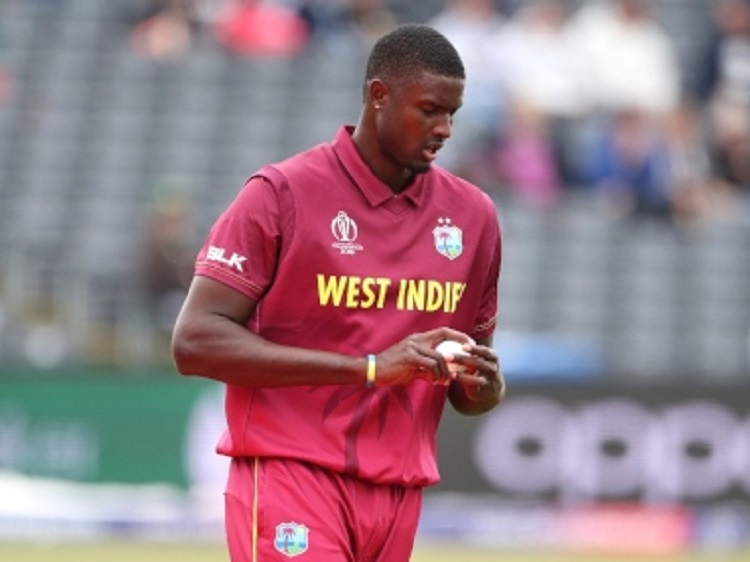 WEST Indies captain Jason Holder has reason to be disappointed. Till the advent of Steve Smith on the scene, the Caribbeans were very much in contention to win the game against formidable opponents Australia the other day. The West Indian bowlers had pinned down the Australian batting for considerable length of the game, but it was come-back man Steve Smith who helped the Aussies to post a defendable total. For considerable part of the game the West Indies batting was on course to upstage the Aussies, but then they faltered in the nick of the time.
It is in the light of this close miss that has prompted West Indies Captain Jason Holder to advise his batsmen to learn some lessons from Steve Smith to build their innings in the team's cause. In the same vein Indian vice-captain Rohit Sharma's comment can be looked at. Talking to media persons Rohit said if after playing over 200 games he is not able to build his innings for the team's cause then when is he expected to do it and especially when the occasion is such that every Indian fan is pinning hopes on the likes of him on such a great platform. In this regard captain Virat Kohli's comment that Rohit's 122 against South Africa in the team's tournament-opener as his career-best knock, sums up the patience Rohit Sharma displayed in his great innings.
In fact, some people may regard Rohit Sharma a slow starter looking at his now customary sedate start and later building up the innings, not with an eye on personal records but to impart solidity to the team's response to the opposition. Rohit Sharma's innings against South Africa was one of those classic examples of his building the innings brick by brick with the help of fellow batsmen, carving out fruitful partnerships. It is this aspect of batsmanship that Jason Holder was stressing for his batsmen to follow which Steve Smith appears to have picked up from his IPL days recently.
While gauging conditions well, whether playing abroad or in domestic climes, Rohit Sharma chooses his own time to launch into an assault. It is then that the equations, his own and those of the team, begin to change and that is when he sends the opposition in despair. While the first game in the Indian team's campaign in the current World Cup was obviously dominated by two players, Rohit Sharma, Jaspreet Bumrah, the rest of tournament should see other batsmen like Virat Kohli, Shikhar Dhawan, K. L. Rahul live upto their reputations. Of course this tournament appears to be most unpredictable one and nothing can be said about who gets upstaged by whom.