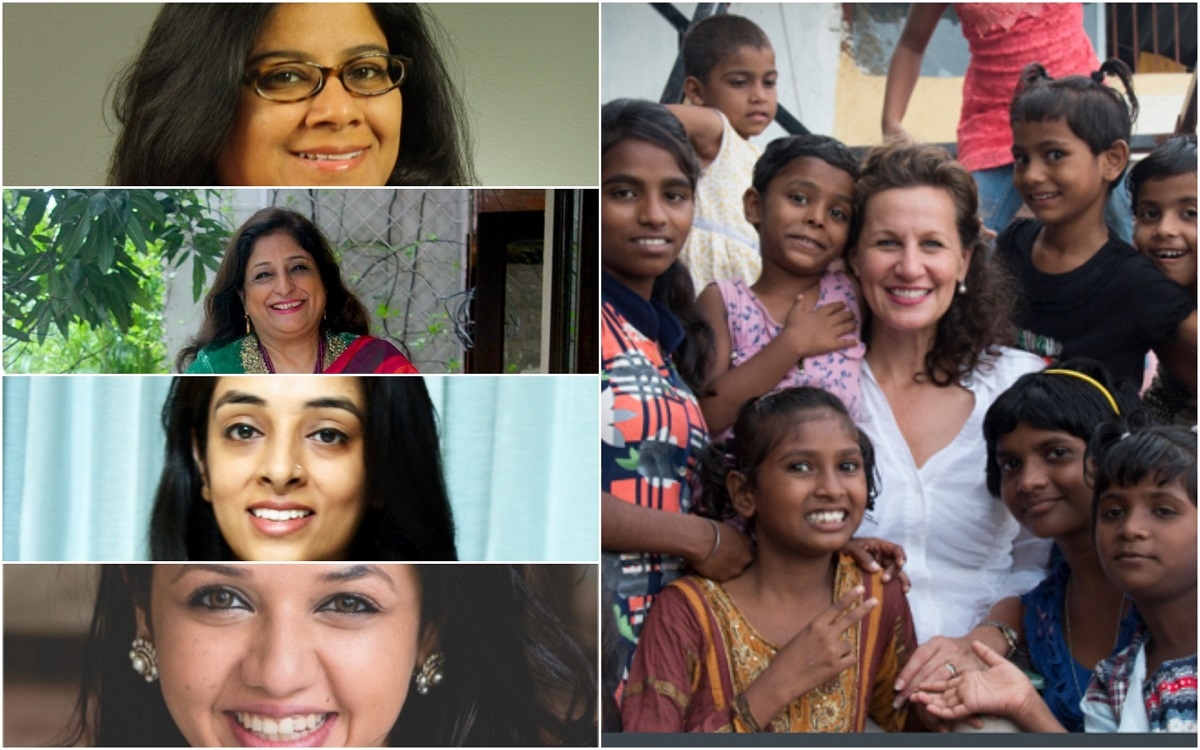 " Gone are the days, when the society used to look up for men as leaders of business. In the modern era, women are breaking the clichéd roles of housekeeping and discovering new domains. FromTech, Auto, Fintech to lifestyle and health verticals, women entrepreneurs have done wonders in their venture. We can proudly say that women entrepreneurship is not an obscure concept any longer With everyone working towards an economic setup where women entrepreneurs are completely empowered, such steps prove to be a push in the right direction. The number of female founders shining in our country will only rise, and we could not be prouder of our women."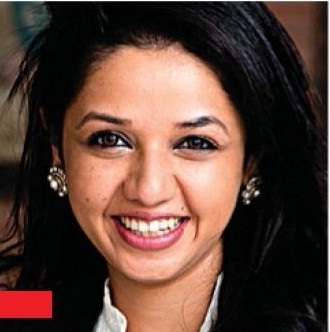 Divya Jain

,Founder and CEO, Safeducate
Divya Jain is the Founder and CEO of Safeducate, India's largest training, skilling and consulting firm that specialises in the domains of Supply Chain Management & Logistics. She spear heads the corporate training initiative by hiring and nurturing trainers, interacting with different stakeholders to design and cost-effectively impart training sessions in over 50 cities in India. Besides a Bachelor's degree in Economics from Hindu College, Delhi University, Divya holds an LLB degree from the University of London and a Master's degree in Management Studies from the University of Cambridge, UK. She began her professional journey in 2005 as a financial analyst in Citibank. Divya then moved on to join Ernst and Young in India and worked as a Consultant with a number of Fortune 500 client companies, creating and validating business plans, conducting competitive analysis, and designing future business strategies for them. In 2007, Divya joined Safexpress, India's largest logistics and supply chain firm run by her father-in-law, Pawan Jain and her husband, Rubal Jain. At Safexpress, she spearheaded the training division along with creating systems and managing standard operating procedures for the company. During her stint at Safexpress, she realised the lack of manpower and skill gaps that existed within the logistics and supply chain workforce. To address this gap in the industry and to attract more talent, Divya decided to launch Safeducate,anew firm through which she could solve the existing manpower shortage witnessed in the domain. Today, Safeducate has set up 150 centers across India and trained more than 70,000 individuals using the latest technology and innovative tools and with the help of its rich pool of experienced, qualified and certified trainers, and subject matter experts. Divya's vision behind setting up Safeducate was to encourage the upcoming talent to recognise this sector as the sunrise sector and become a part of it. Through her expertise and rich experience in the industry, she has been able to identify the skill requirements at each operating level and ensure that the learning and development programs offer training to the learners as per industry requirements. The innovations and refinements she brought into the Safeducate led to the creation of e-learning programs, site audit programs and leadership development tracks. In the next 10 years, she plans to skill and train a million people with the help of Safeducate institutes set up across India. Safeducate has joined hands with the government to work on skill development projects in states like Rajasthan, Madhya Pradesh, Bihar, Assam, Jharkhand, Chhattisgarh, Uttar Pradesh, Maharashtra, Punjab, and Orissa. Divya is an art collector and enjoys horse riding, Kick Boxing, Piano, reading and writing in her free time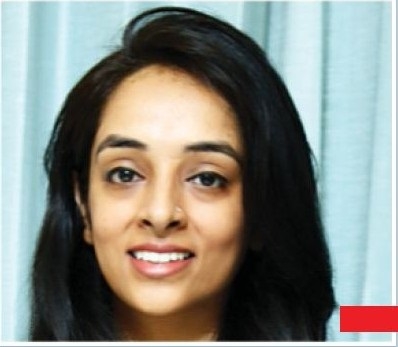 Saania Singh

, Co- founder, Zero Gravity Aesthetics As an accomplice of the organisation my key duty lies in keeping up the general strength of the organisation. So my duty begins from settling the brand at that point setting the terms of exchange with the brand at that point, finishing documentation and dealing with legalities, guaranteeing the fundamental endorsements have been allowed for smooth progression of exchange. At that point the second part of propelling the brand in the market starts from where the appointment of obligation occurs. After finishing my B.A (hons) Philosophy, from Kamla Nehru College, Delhi University, and PGP-FMB - S.P Jain Institute of Management: Research Science, Mumbai, and WIFB-ISB, HYDERABAD,Igained better perspectives. I went over the possibility of Zerogravity Aesthetics after ardently watching a great deal of magnificent websites and following excellence brands,Iunderstood that there are such a large number of brands out there on the planet and India being such a rich differing market as far as financial matters and shoppers isn't presented to these brands. I wish to bring all the compelling, great quality and safe brandsto the Indian marketsince we do trust that Indian ladies merit the best. I have been the piece of the organisation from the earliest starting point, considering I am the accomplice of the firm alongside my dad. It was our fantasy to make it a point that the best of excellence related brands from around the world are accessible in Indian market. Our feasible arrangements for the organisation or how we see the organisation 5 years down the line are really basic . We wish to rise as an Import/Beauty House that has generally added to Indian Beauty Market by getting protected, certifiable, true and successful excellent brands to the nation.We really trust the ladies of India merits only the best forthemselves. We wish to change the manner in which the Indian Beauty Market is seen due to same sub-par quality and poisonous items acquired by little time players by supplanting them with fantastic items. I like to peruse, try new eating joints and investigate new places in extra time.Itruly wish to open a pooch cover forthe stray canines soon.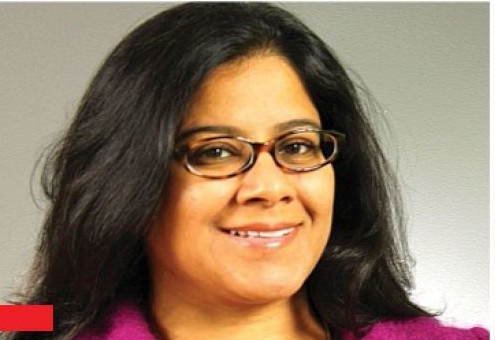 Sudeshna Datta

- Co - Founder, Vice President, Absolutdata Sudeshna earned her bachelors' degree in Architecture and Building Construction from the University of Washington. She then completed her Masters' in Business Administration from Cornell University in the early '90s. Originally, her plan was to work in general management. In fact, she worked with Pfizer and Kraft in the initial years of her career but changed course when she became interested in technology led business. Nearly two decades ago, "technology" and "women" were rarely spoken in the same breath. As a matter of fact, very few thought that women, who seemed relegated to doing home chores, would make it to the entrepreneur world, especially in technology. But, Sudeshna took the plunge in 2001, she launched Absolutdata as the Co-founder and Executive Vice President. Since the inception of the company, Sudeshna has been highly involved in establishing Absolutdata as an internationally-recognized analytics leader. She feels entrepreneurship is hard, for men and women alike. Struggle with funding, scaling up, compliances and finding the right talent to make your dream profitable is always a challenge. An entrepreneur's journey looks glamorous and sorted and one wherein passion runs high at all times; but in reality, it's riddled with struggles. When she started out, nobody told her what direction to take. She had to make my own path. She believes that to venture on to a new beginning, what a person needs most is self-confidence. That apart, there have been people who have inspired her to work hard all her life—her family and parents. The idea of being a 'self-made woman' and makingadifference is what has inspired her to begin her journey and take it this far. When she's not blazingatrail for data analytics, Sudeshna is an avid dog lover, a stylish interior decorator, and a passionate supporter of street art. She also devotes time to causes that empower women and promote healthcare for women and children and supports animal shelters.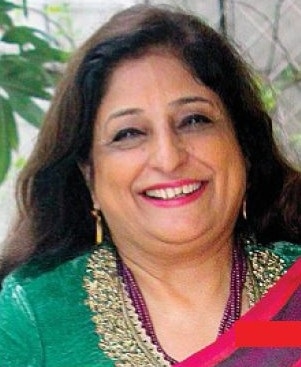 Ratna Chadha

,Co-founder and Chairperson, TIRUN I started my career with ITC Hotelsin 1975 as front office staff. In 1978, ITC Hotels commenced their management training programme and I got selected. For the next 12 years, I served in various roles starting with unit sales at Maurya Sheraton, eventually moving into a global role, looking after international inbound salesforthe entire hospitality chain. In 1989, my husband moved to London, who was then employed with British Airways and I worked with Sheraton. After two years in London we decided to return to India and start our own entrepreneurial journey. The leader in global travel services and distribution, Discover the World Marketing (DTWM), was looking for an India partner. We established DTWM India in January 1991 with a small office at Connaught Place. The DTWM portfolio then included Hertz, US Airways, Embassy Suites, Hampton Inn Hotels, Universal Studios and subsequently Royal Caribbean Cruises. Those days, after work,I would go to IITTM next door to educate myself about this industry. In 1993, in one of the meetings Royal Caribbean Cruises asked us if we could represent them in India. India was a very different outbound market then. A paltry $500 was permitted once in two years for Indians to travel abroad.The B2B travel industry here knew only credit transactions at that time and cruise bookings required upfront payment in forex. We went to RBI and presented our case. In 1994, RBI finally relented. That was a major tipping point for the cruise industry in India till then, booking only over 1000 passengers annually. The travel trade suddenly started warming up to the cruise product. In 2001, we parted ways with DTWM and incorporated TIRUN Travel Marketing to exclusively represent the Royal Caribbean Cruises Ltd with its three brands namely, Royal Caribbean International, Celebrity Cruises and Azamara Club Cruises. Postthe sudden demise of my husband in Nov 2012, I plummeted into the CEO status and tried to carry on his legacy and vision together with my son, Varun Chadha. Today TIRUN is present pan India and we represent Royal Caribbean Cruises in Nepal and Bangladesh as well. In fact in 2017 we celebrated SilverJubilee of our association with Royal Caribbean. Now looking back, the journey was challenging and arduous yet, very enjoyable and the focus always was on the path, rather than the destination. We have come a long way and miles to go, asIspeak, my vision now isto see "India" on the cruise tourism map, towards which I am contributing in my own little way as part of the task force set up by ministry of tourism and shipping. I am also member of CII and President of INCLA. I believe women have to work doubly hard as they have responsibility of home and their organization both and also have to put in extra efforts to achieve their goals in comparison to male counterparts. However, since women are multitasking therefore, they are more efficient and effective than their male colleagues.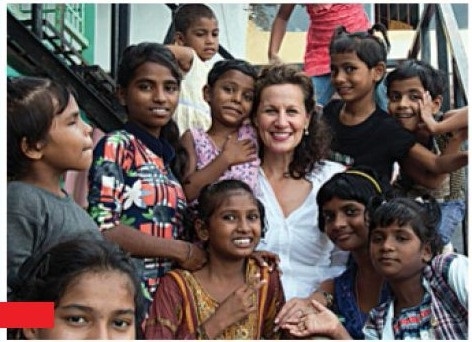 Caroline Boudreaux

, Founder, Miracle Foundation America-based social entrepreneur Caroline Boudreaux is the Founder of the Miracle Foundation. After a chance encounter with an orphaned toddler in rural India during a vacation in 2000, Caroline returned to Austin, left her job, and created a brilliant methodology that is revolutionising care for orphaned children worldwide. With no experience in management or fundraising, Caroline invested every penny of her life savings and founded Miracle Foundation on the idea that all children deserve a safe, loving family. Miracle Foundation reunites children living in orphanages with their families and finds safe, loving homes for vulnerable children without a living family member. A leading global social entrepreneur, Caroline has faced unimaginable obstacles through her journey including corruption, bureaucratic nightmares, and lack of will. However, above it all, she's proud of hiring and working with the right people to figure out how to truly change the lives of the children they serve. Surrounding herself with a team of experts and giving them the room and tools to do their jobs have made the organisation what it is today. The biggest challenge faced by an NGO is the ability to help enough people. That, of course, is a matter of raising enough money to care for the thousands of children Miracle Foundation supports. And, the way to do that is to show donors where their rupees are going and the impact they're having. Today, the foundation is growing exponentially! They have created a model that is replicable and scalable so, through partnerships with state governments across India and other NGOs to bring life-changing care to vulnerable children around the world. For her outstanding achievements with Miracle Foundation, Caroline was presented with the Hope Award in 2005 and the Impact Award in 2008. In 2009 and 2013, she was recognised as one of 200Young Global Leaders at the World Economic Forum in Davos, Switzerland. Today, her organisation is supporting over 12,000 children in India and around the world and is strengthening families and communities to ensure that no child has to grow up in an orphanage without the love and care of their family.