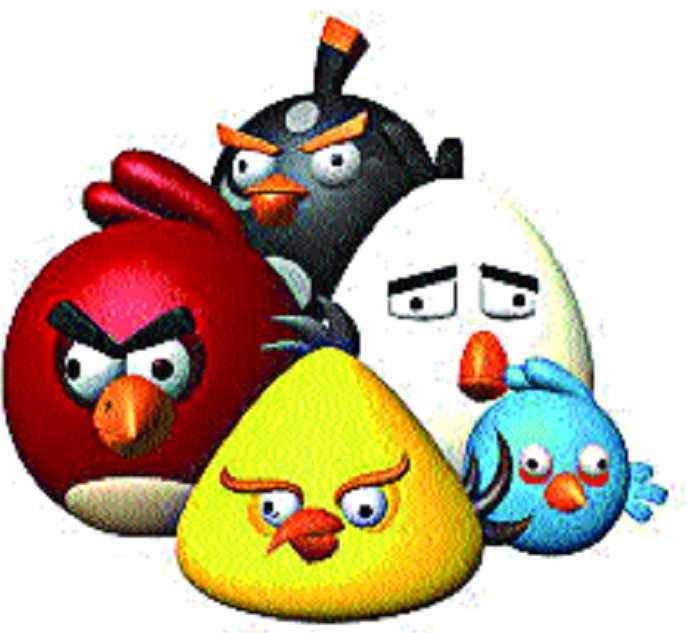 By Biraj dixit:

"Speak when you are angry and you will make the best speech you will ever regret." - Ambrose Bierce YES, Yes, Yes…We know that to be so true - a lot of it from first-hand experience. Yet angry words are all over – in homes, in offices, on streets, in traffic jams, on television, on radio, on internet, in public and private spaces, in smiles, in tears. We are angry people with regretful speeches. Some people got angry over death of a loved one and hit doctors, the doctors got angry and went on strike, the leader got angry and made speeches against the doctors and that has made the entire nation very angry. This colossally huge issue is but a small example of how anger's contagiousness is ruling our nation today. It is in the front pages of newspapers.
It is on television round-the-clock. It is flowing ceaselessly on social media. It is on the faces of small children who have just been relieved of cell-phones and on faces of adults also when their attention is drawn away from smart phones. It is on the faces of youths when they see traffic signals turning red. It is everywhere - in half-hearted efforts, in undue appreciations, in quick bucks, in uncompensated work, in indecision and in harsh decisiveness, in tone of speeches and in figures of speech, in raw ideas and even in ripened thoughts. We Indians are getting angrier. We the descendants of Rama, Buddha, Mahaveer and scores of rishis munis, saints and people of enormous wisdom are getting angrier??? Have we forgotten the art of anger-management? I myself so very often feel an overpowering sense of anger. I am angry at practically everything under the Sun.
Why, I am angry with the Sun also. It has no business of looking so bright, at least in this part of the year when a little cloud cover with a little downpour should be the order of the day. On its part, it also seems so very angry trying every possible method in the book to scorch us. It so hot, so hot, so hot that even atheists are now praying to God for some rains. And what to say of the rains! They are so, so angry throwing tantrums all the way. A little wind here and there and you think it's a storm and wait for showers to bathe Mother Earth out of its enormous heat.
None of that happens and the Sun is again at its burning best. This is going on for so many days now and I am very angry about it. Haven't the Rain Gods already heard about the huge plantation drive that we, as a nation, would soon take up? We know we were wrong in cutting those beautiful, life-giving and life-saving trees. We seek forgiveness. We sure would be mending our ways. So now, please spill a little of that life's most precious gift. Gods can't forget the art of forgiveness, can they? Had they forgotten how to forgive then the human civilisation would have long vanished from the face of Earth. Oh, please Rain God, 'Gussa thook do.' Cheer-up and save us.
May be if the Rain Gods throw those showers of blessing on us, temperatures would soothe a little. Happy Earth will surely spread happiness around. Happiness, too, like anger, is quite contagious. Happiness can also propel one to more relaxed thinking and not overdoing things. Oh! Rain God are you listening? In my own defence for being very angry, I say, how one cannot be angry when faced with such snobbery, deceit, lies and stupidity? Then again, there is the issue of its contagiousness. When it is all around you, you tend to get some of it. Have you noticed how our times are described? Our age is of cut-throat competition in which everyone is going at a breakneck speed where achievements can be mind-blowing and failures heart-breaking. People adopt all sorts of measures right from leg-pulling to arm-twisting to head-butting to reach the goal-post.
And with so much readiness to inflict and bear injuries, one is bound to feel the pain, make oneself insensitive and consequently, be very angry. But when individual issues became social malice, when rage defies all limits of decency, when simple, country folks begin attacking their own doctors, an 'angerography' becomes necessary. There may be a hundred genuine and made-up reasons for people to get angry, but managing anger is individual as well as social responsibility, I say. So, the next time you feel angry, try counting 1-10 backwards. Better still use the laughter therapy when somebody's angry flames reach you. (Remember Boman Irani in 'Munnabhai….'? He did manage to get over his anger for Munnabhai!!!) or make yourself acquainted with the age-old deep breathing. With World Yoga Day just round the corner, how about using this age-old technique to calm ourselves a little! That way we can save ourselves many blushes, cut no sorry figure, not malign our nation's culture of easy camaraderie and welcoming smiles, free our prime time of inhospitable debates, cut the sharp edges of our conversations and spread goodness and laughter. l