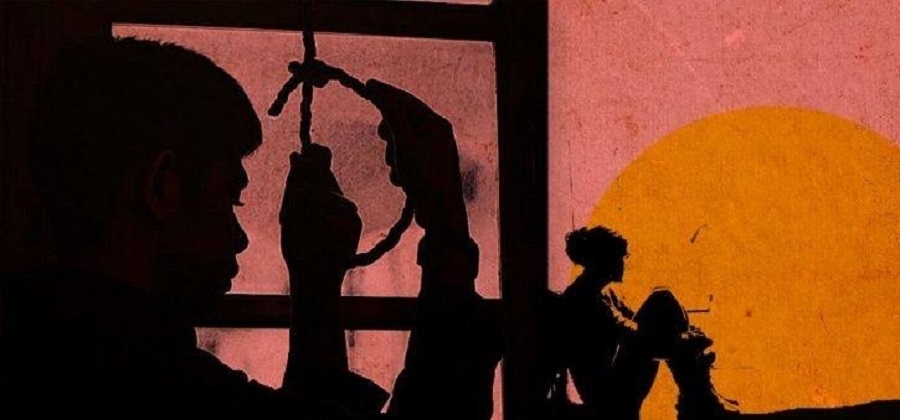 Vijay Phanshikar:

MANY families often feel hurt very badly when the thought is proposed that they could not handle properly their youngsters who ended their lives out of any anguish or angst. Their sense of deep hurt can be understood well. For, not all youngsters in similar familial conditions commit suicide. Not all youngsters in anguish or angst end their lives. Not all youngsters respond to shocks of failures by killing themselves. So, how can the families be held responsible for the disaster? -- Is the question most tend to ask indignantly. There is no need to argue on this point.
The need, actually, is to analyse and understand the reality dispassionately so that we, as a society, arrive at a right method and manner of handling our youngsters and helping them confront their stresses and distresses -- with courage and candour. Let us face facts. There are quite many families whose elders have little time to spend with their youngsters. They are either busy in their challenging and engaging professions, or are more interested in the glitter of celebratory part of social life. True, in some cases, the elders are genuinely busy in working hard making two ends meet. In some other genuine cases, the elders are engaged in achieving greater social causes for the larger good. In such cases, they find it hard to devote good and quality time to their youngsters.
In such families, too, youngsters are quite likely to feel lonely and without much psychological support or spiritual upliftment. In all such cases -- with or without genuine occupation in some other activity besides parenting -- what is visible is an absence of free, fair, frank and honest communication with kids. Personally, I grew up in a family where parents were busy in their professional pursuit which involved a good deal of social service through their official work. My siblings and I missed our parents at many moments. Yet, we were happy kids for the simple reason that we were very assured of the honesty of communication our parents had with us on a near-continuous basis even when they were away in their respective medical clinics.
All three of us -- the two sisters and this little fellow -- did have issues to tackle. Yet, on all occasions, we were sure of our collective support the threesome enjoyed, and the parental umbrella particularly after the sad demise of our grandmother. Looking back, all of us (now well beyond our sixty-year marks) can say without any problem that we really enjoyed our childhood, thanks to the freedom we were given -- freedom even to fail and not feel insulted, thanks to the wonderful, fantastic insulation of love -- and freedom -- our parents provided us in such abundance. Let us talk about the element of freedom the families give their youngsters or do not give. Freedom is one element that makes all the positive difference. And this element is absolute in all its nuances.
Freedom to work hard. Freedom to laze around. Freedom to succeed. Freedom to fail. Freedom to build virtue. Freedom to make mistakes (and yet not mistaken) ...! Then there is freedom to pursue one's own dreams and freedom to say 'no' to imposition of parental dreams. Reading this, most families will assert that they give all the freedom to their kids. But let me assert, most families are lying to themselves when they make such blanket assertions.
To all such families, I have only one request: Please think hard and honestly and decide if the kids in your homes really, really, really enjoy such a comprehensive freedom. It is here that I recall the lines in a poem-song by Swatantryaveer Sawarkar -- Jayostute shri mahanmangaley shivaspade shubhade ...! In this song, the poet laureate of freedom describes where freedom reflects itself -- in the pink shade on cheeks of young damsels; on the pink petals of flowers; in the high rise of the ocean's tide to kiss the full moon blooming up there in the sky; in everything that is as sublime as the rishis' search of moksha, in the search of parabrahma by yogis ...! This is not an uncalled for sublimation of the idea of freedom. This is a practicable idea of freedom -- which is available in many homes whose number unfortunately is still in minority. In essence, the poem-song says a simple truth -- May the child have the freedom to pursue his own dream, his own idea of living. Do guide him, but do not goad him too rigidly.