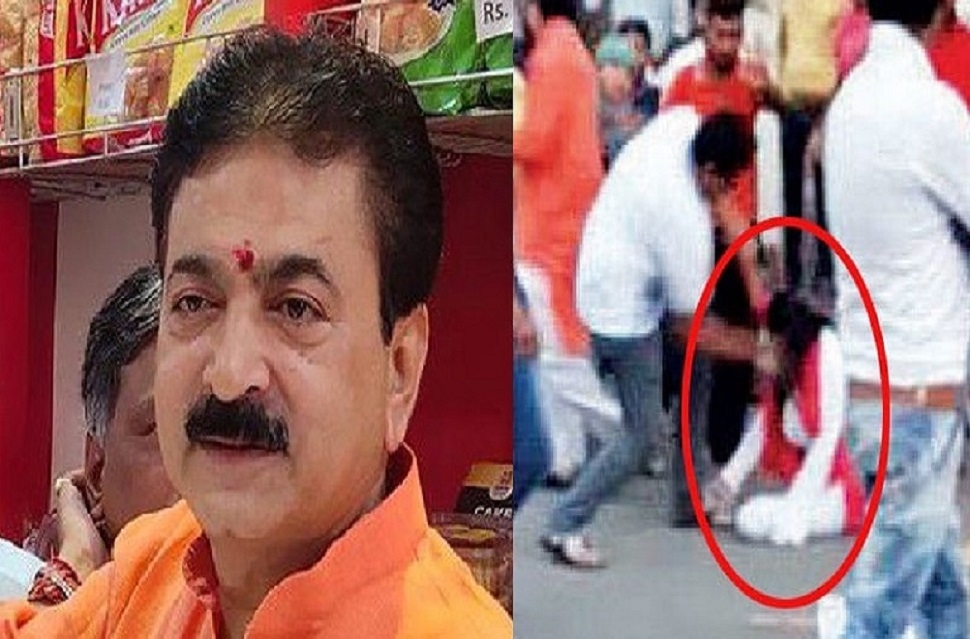 AHMEDABAD:
A BJP legislator in Gujarat was caught on camera kicking and punching a local NCP woman leader, who approached him for resuming water supply to her locality in Ahmedabad district. A video of the purported incident went viral on social media, prompting the Congress and the NCP to demand action against Naroda constituency MLA Balram Thawani, who has apologised. The BJP also condemned the incident.
The woman, Neetu Tejwani, told reporters the MLA slapped her so hard that she fell down, following which he started kicking and thrashing her. Tejwani said she had approached the MLA's brother, Kishore Thawani, a local corporator, with the request to not disconnect the water supply of her locality in Naroda town as the legal process to restore it was underway. She claimed the corporator, too, abused and hit her. Tejwani said when no action was taken even after four-five days, she went to the MLA's office in Meghani Nagar area of Ahmedabad, along with other women of her locality.
NCP spokesperson Nawab Malik said an apology was not going to suffice in such a matter and that the law must take its course against the ruling party MLA and his supporters. "BJP leaders and their supporters have become uncontrollable after the party's poll victory. A woman has been thrashed. Is it some jungle raj?" Malik asked. "We demand that a case be registered and the MLA arrested. Apologising won't suffice, it is no petty matter", he added.