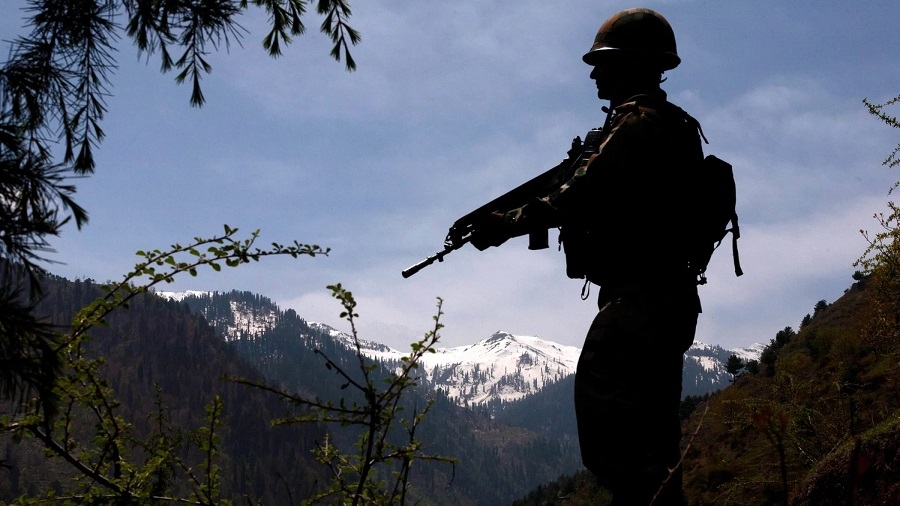 THE fact that as many as 50 Kashmiri youths joined the militant ranks in the first five months of the current year has overshadowed another fact that the Security Forces have eliminated 101 terrorists in various encounters in the same period. It is natural that the Government is concerned about the numbers of youths joining militancy and would like to stem this flow of young people into the wrong zone. If this flow is to be stemmed, it would be in the best interest of the country to build a systematic and comprehensive programme of attracting young generations in Kashmir to nationalistic ideals.
This may claim its own time, but there appears no alternative to such an approach. It is common knowledge that the public discourse in Kashmir has been obliterated by the separatist cacophony hugely supported by a large number of political elements. It may be safe to say that Kashmiri politics has often walked hand in hand with separatism.
That is actually the reason for a good number of Kashmiri youths taking to militancy. If this is to be changed, really serious and Himalayan efforts will have to be made to create a dominance of nationalistic and idealistic principles in the troubled Kashmiri politics. A fair analysis of the situation leads us to believe that everything is not as bleak as some elements may want to present. Already, in the past few years, nationalism has begun making deeper inroads into Kashmir's political discourse. A good number of people inspired by Indian nationalism are making their increasing presence felt in Jammu and Kashmir. The very fact that the Bharatiya Janata Party (BJP) was a partner in Government with the People's Democratic Party (PDP), also adds to a sense of satisfaction on this count.
The BJP's assertive walking out of the ruling partnership on nationalistic ground also made a major statement that was so much needed. An added sense of satisfaction came to fore during the recent Lok Sabha elections when persons like Ms. Mehbooba Mufti, too, had to taste defeat. These signs indicate that good days are coming in Kashmir. Despite this, however, it is essential that the Government (of India) must respond to the concern about the numbers of Kashmiri youths joining militancy. This is a subject that cannot be ignored by the larger Indian society and its governmental and national leaderships. It is incumbent upon the leadership to start building a careful response to the pro-militancy narrative some political elements are promoting in Jammu and Kashmir.
Though the initial idea of such a response may emerge from the political arena, it is equally important to note that an aggressive socio-cultural programme, too, is very important to start developing better connect of the people of Jammu and Kashmir with the people of the rest of India. Such a connect will get facilitated more once the impediment of the Article 370 that grants constitutional Special Status to Jammu and Kashmir is officially removed. However, that is a long haul, pending which the nation will have to evolve a parallel programme that will stymie elements of separatism and overshadow militancy. This programme should focus on building a strong socio-political narrative, and creating a good culture of people-oriented governance that will quell all grievances of the people, address their issues, and solve their problems without political interference.
If this is achieved with a fair degree of care, caution, concern and consistency, the process of course-correction will be achieved in due time. Once that process gets set in motion, a fairly good pitch of nationalist narrative would get scripted. This is, no doubt, not a short haul, but also not long enough to discourage its implementation. It is time the Government consciously launched the programme in right earnest.