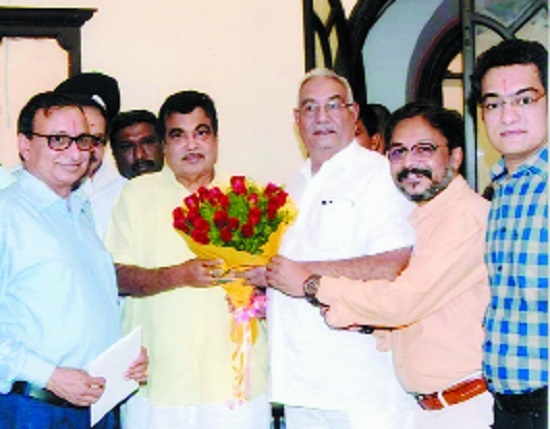 VIDARBHA Taxpayers Association (VTA) recently felicitated Union Minister for Road Transport Highway and MSME Nitin Gadkari. After greeting him with floral bouquet for his second term as the Union Miniter, the VTA members also wished him all the success. J P Sharma, President of VTA, expressed that the next five years to be glorious for industry and business.
Tejinder Singh Renu, Secretary of VTA, said, "we are truly fortunate to have such a dynamic MP from Nagpur." Gadkari assured the delegation to conduct a proper meeting with VTA so that all issues which require attention and consideration would be discussed for the benefit of the citizens.
Prominently present in the delegation were Shrawan Kumar Malu, V-P, Hemant Trivedi and Amarjeet Singh Chawla, both joint-secretaries, Yogendra Mohan Singh, CA Hemant Sarda, Sharad Sonkule, Hareshkumar Soni, all executive body members. Chanchal Singh Renu, Pankaj Roshan, Surendra Kumar Jain and Vicky Osan and other members of VTA were also present.