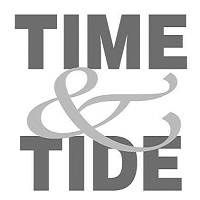 IT IS a poor commentary on the nation's commercial capital Mumbai and national capital Delhi that they are ranked worst in the world as far as traffic flow is concerned. While Mumbai is ranked as the worst in the world in traffic flow, there is small consolation that Delhi is placed at fourth place in a survey of 56 countries. There are other cities in the world like Bogota, Lima and Moscow competing with these iconic cities of the country.
That vehicle drivers spend 65 pc of their travelling time on road in Mumbai and Delhi 58 pc, is a clear sign of the enormity of traffic condition in these premier cities. Clearly the cities are home to people more than their capacity to host. Over population in these two cities or for that matter several other growing cities like Bengaluru, Chennai, Hyderabad has contributed much to what is described as urban decay. Ever adding numbers of population in these cities, which appear to be bursting at the seams, leaves very little scope for improvement in the situation.
Newer modes of transport appear to be inadequate to address the situation.
THE Indian World Cup campaign got off to a winning start, thanks to good collective performance of the team against South Africa that is yet to strike form as a team in this tournament. Because the Indians performed with an utmost sense of responsibility, they could master the challenge easily in a clinically perfect manner. First, they bowled well, and then they batted well, better than their rivals. What mattered more was a matured leadership offered collectively by Captain Virat Kohli and past-master Mahendra Singh Dhoni. This was the single most important factor in India's win.
If this is continued assiduously, then India's World Cup campaign would become meaningful as one of the favourite teams to win the coveted title. The road ahead is certainly tough, and only India can defeat India and no other team. There are other good teams as well, like Australia, West Indies, and possibly England. But India's failure may come mostly from within, and that is the enemy India will have to guard against.