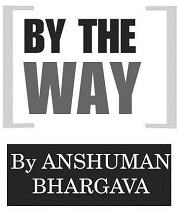 "Despite all the overtures we have not been able to have any stringent system in place to tackle vehicular pollution. India's automobile density is still one of the lowest in the world and it is growing unprecedentedly."
"This is thus just the beginning of the pollution era in India and we have already started choking. If we don't take corrective measures in quick time, people will literally start dying of smoke on the streets."
VEHICULAR pollution is one of the key contributors to the overall increasing air pollution and countries worldwide are fighting this menace. While India had its own share of the fight with pollution by implementing the odd-even rule in the capital city of Delhi, it's actually the European cities which are working hard and taking immediate steps to reduce air pollution. Recently, a Berlin court ruled that older diesel cars must be banned from some major roads in the German capital. Also, Paris announced to go car-free every first Sunday of a month.
Some of France's most-polluted cities like Marseille, Lyon, Nice and Strasbourg are implementing 'low emissions zones' to shut out the dirtiest vehicles. But when it comes to India, statistics prove that we are at the very bottom of the list of the countries who are taking harsh measures to improve air quality. In fact, a recent study showed that 14 out of 20 most polluted cities across the globe are from India. This is where India has to learn from the mentioned European cities who are leading a fight to get clean air. Spaniards driving diesel built before 2006 will be barred from the streets of Madrid. Cycling-mad Amsterdam has made driving a luxury option, charging an annual fee for a windscreen badge allowing drivers to park their private cars on the street.
Meanwhile, giant bike parks are strewn around the city at strategic spots like main train stations, making it as easy as possible to switch from four to two wheels. Norwegian capital Oslo is deterring inner-city driving by slashing parking spaces, blocking direct car routes through the city centre, pedestrianising some streets and raising toll charges. During the winter season, we hear a lot of chatter on the increasing air pollution in Delhi-NCR. But that's the only time we hear such issues and that too because Delhi is the capital of India. As a matter of fact, other cities need more attention than Delhi as they are more polluted than any of the cities around the world.
Pollution should not be a topic discussed once-in-a-year, but it should be the talk of the hour. Governments, be it state or central, have to come forward and declare air pollution as a serious issue that has to be tackled with immediate effect! It is indeed a real-life threat that is lowering the life expectancy of the people and increasing the country's disease burden. Despite all the overtures we have not been able to have any stringent system in place to tackle vehicular pollution. India's automobile density is still one of the lowest in the world and it is growing unprecedentedly. This is thus just the beginning of the pollution era in India and we have already started choking.
If we don't take corrective measures in quick time, people will literally start dying of smoke on the streets. The large size SUVs, often used by political leaders and their men that are diesel guzzlers must be banned in city areas because they are the greatest pollutants. Then comes small diesel cars – sedans, hatchbacks and sub-compact SUVs – which too have to be rationed. There are thousands of smoke-belching trucks, old buses, tractors, autos etc that run in our cities without being caught. Public transport needs to run completely on CNG or electricity. Greater use of public transport has to be promoted and popularised by discouraging the use of private vehicles.
Carpooling should be practised and incentivised. Companies must be asked to provide vehicles for mass ferrying of their staffers which will automatically lessen the use of individual cars. High parking charges too will discourage the use of personal vehicles inside cities. 'No car' zones have to be developed in cities and car usage timings have to be fixed so that during certain hours of the day only cycles, e-rickshaws, public transport etc are used instead of personal cars. In India car is a status symbol and no one wants to be seen walking or jostling for space in a city bus and so no one who can afford, wants to part with his car. Plus, being a democratic country where everyone wants to have his share of space and freedom, imposing bans here doesn't make the cut by much. So it is always difficult for any government to implement a foolproof, satisfy-all formula.
It has to be trial and error, hit and miss. Yet, a beginning has to be made somewhere. There have been ample talks and discussions and now it is time to act tough. Respective city administrations should take the city veterans and members of public bodies and other stakeholders in confidence and discuss at the local level through consensus ways to tackle the pollution issue so that without being too harsh on any one section, the general good is achieved. This is the way local self-governance works. The system has to be decentralised and options explored according to specific city needs and suitability. There cannot be a fit-all formula and much less it should come from the top. The best is to devise a bottom-up formula so that people themselves find out the right solutions with the help of the local administration. Then there will also be a lesser scope of grudge or complaint against anyone.
People also know and realise the problem of pollution. Only they don't have a clear roadmap to work on. The government can work as a facilitator by roping in private players to ensure people who use public transport or drive e-vehicles or say do carpooling don't face any inconvenience or bottlenecks. This facilitation is an important coordinate in promoting a pollution-free urban atmosphere because unless the 'other' options are conducive, people would be reluctant to dump their cars. The government must invest in e-vehicle infrastructure in a big way apart from sprucing up the public transport system. These too are the most viable and achievable short term targets which the government should aim. Ancillary steps like parking charges, congestion taxes etc can by and by be levied to further bolster the clean air regime. Nevertheless, an urgent beginning has to be made. Even if we start today, it will take years before we have a real breathable scenario. By the way, phasing out old vehicles and establishing a complete e-vehicle transport setup takes time. We are fast losing our opportunity to make a much-needed transition, which will only cost us dear in the near future.